PEI Business Spotlight: Gorman Controls Ltd. 
Gorman Controls Ltd., a family-run business in South Melville, Prince Edward Island, is a specialist in the development, manufacturing, installation, and servicing of agricultural storage systems. Started in 1983, the Gorman Controls team has operated with a client-first focus, ensuring fair treatment for their customers. 
With hundreds of systems in seven different countries, Gorman Controls Ltd. is an international leader in agricultural storage solutions.
Watch the video below to learn more about Gorman Controls Ltd.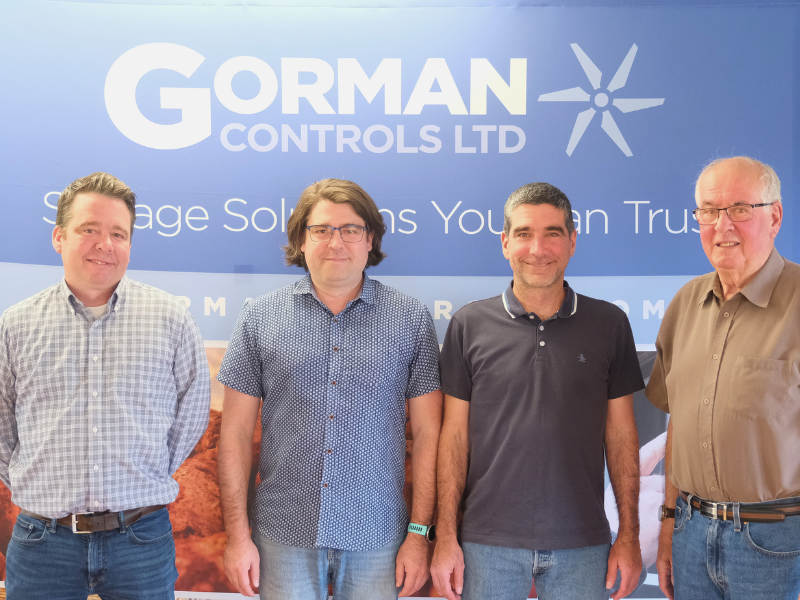 L to R: Duane Gorman, Ashley Gorman, Darcy Gorman and Jim Gorman. 
"We treat our customers well, and they're at the forefront of what we do. We want to provide a good product, we want to provide good service, and we want to be fair, so those are the guiding principles of Gorman Controls."