Innovation PEI
Driving Economic Success in Prince Edward Island
Our goal is to build a vibrant, diverse and growing Prince Edward Island economy by providing funding and expertise to enable strategic sectors, accelerate entrepreneurship, and foster innovation.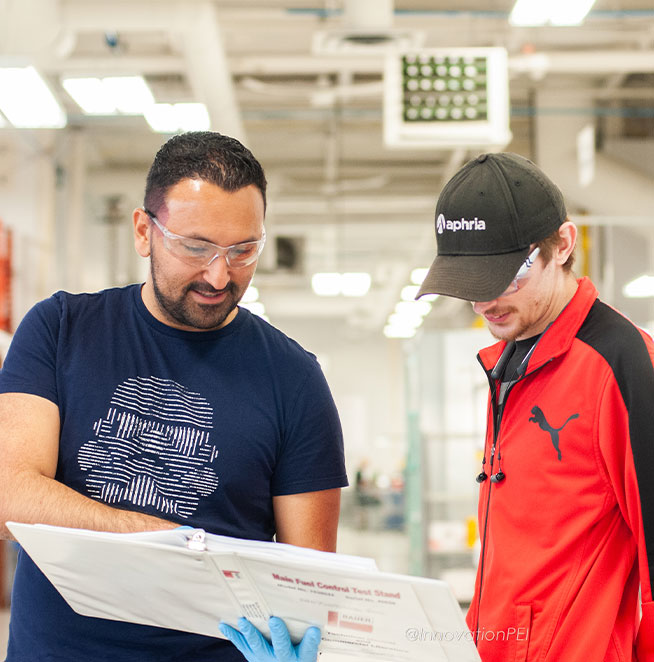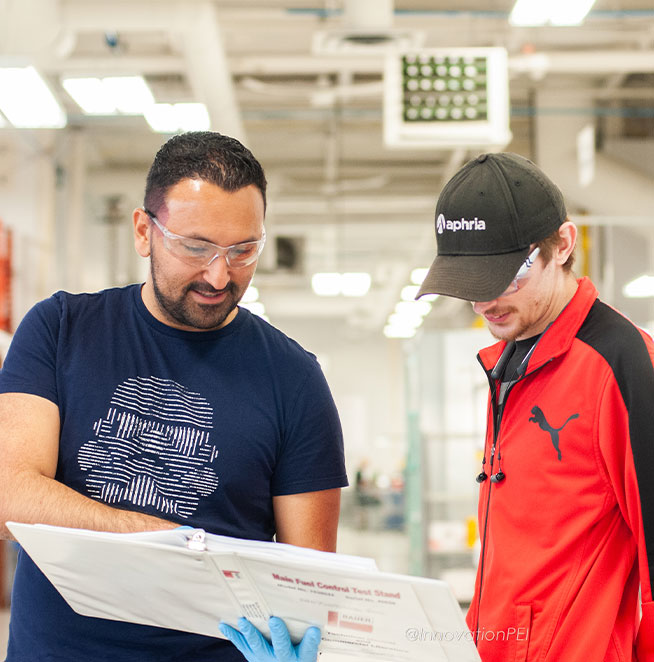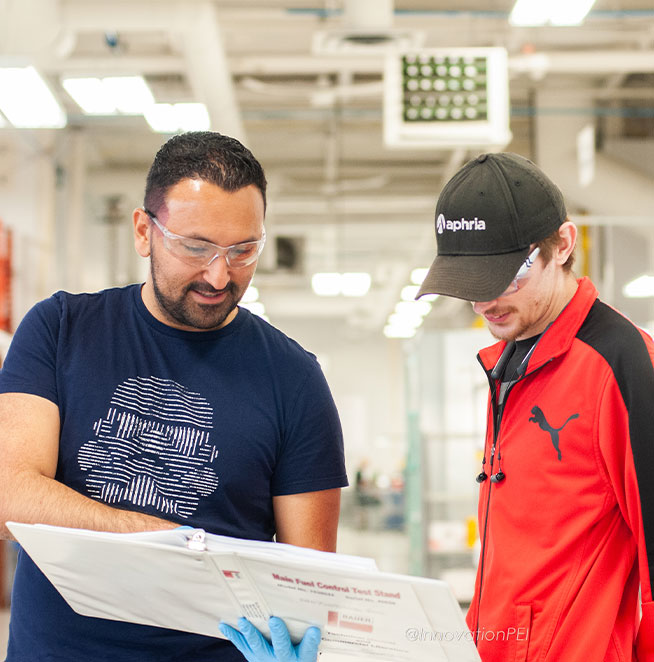 Helping Businesses
Succeed
Innovation PEI provides support and guidance to help businesses across the province excel and grow. 
1,100
Business projects supported in 2021
47
Staff at Innovation PEI across the province
127
Countries received PEI exported goods in 2021
34
Business support programs
Business Spotlights
Highlighting the Island's innovators, creatives, risk-takers, and trailblazers.
"What funding [from the Ignition Fund program through Innovation PEI] means to myself and our team is that we can bolster our growth and product development. Some of those items in our backlog and on the wishlist can now be actioned on and progressed with the help of this funding. Hiring local people and being able to pay for some of our infrastructure costs allow us to look forward with our business."
Jordan Rose, Co-Founder, Tracktile

"We are very happy that we went through the Ignition program. Beyond winning the $25,000, the process itself was extremely helpful in setting us up for future funding initiatives by identifying what our business needs and what it can offer. The prize itself is the first step in our future success; it will allow us to buy the equipment necessary for scale-up, and will also help us get ready for export markets."
Weebee Condiments Co.
"Successfully securing an Ignition Fund grant has been pivotal in propelling our business forward," said Lake, owner of Lake Designs and Strategies. "Our booking software will enable small businesses to have an affordable, modern solution to appointment booking that will improve sales and decrease no shows. With the financial support from the Ignition Fund, we are better situated for success when we enter the market in the coming months."
Chelsey Lake, Co-Founder, Getbooking
We're Here to Help.
Get in touch with an Innovation PEI team member. We'll assess your needs and provide practical advice to help you grow and succeed.