Who are we?
We are a team of professional Business Development Officers who are located across the province and can assist you with your business start-up ideas.
What do we do?
Starting a new business begins with a good idea or a great opportunity. Our team works hard to make sure we stay knowledgable in the current economic market to ensure the highest quality assistance.
How can we help?
We will work with you, advise on resources that can assist you to develop your ideas and help you navigate the supports and services your new business may be eligible for.
We offer a wide range of Financial Assistance to support new entrepreneurs in PEI.
---
Navigation & Business Planning
We can help you with all your planning needs to launch your business idea on the right foot.  We can assist you in navigating programs, services, and regulations related to your business.  If we don't have the answer we will find it.
Professional Development
We provide assistance for business owners to access or acquire management skills and knowledge that will enable them to succeed.  We offer a wide range of services including business guidance, entrepreneur education, and professional development to assist you.
Financial Support
Various support programs are available to assist you to start-up your business, research and market your products and services, or improve your productivity.
Entrepreneurship
A vibrant Entrepreneurship Eco-System is key to a strong economy – we support many initiatives within this ecosystem to ensure entrepreneurs are inspired and supported.
---
Their goal is to accelerate new startups by connecting them with the space, resources, and supports they need to grow. Startup Zone is your entrepreneurial hub for work or meeting space.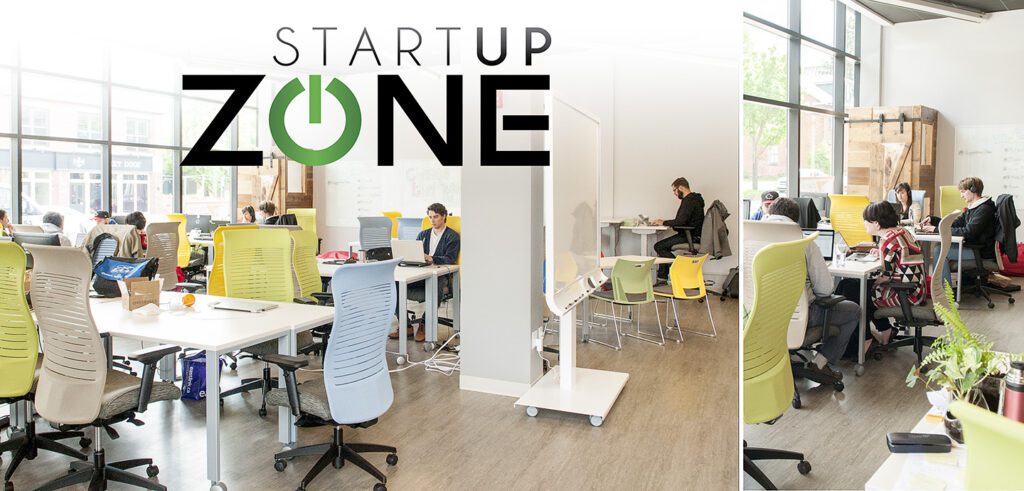 ---
Ready to find out more?
Contact us today to speak to one of our Business Development Officers.
Contact Us