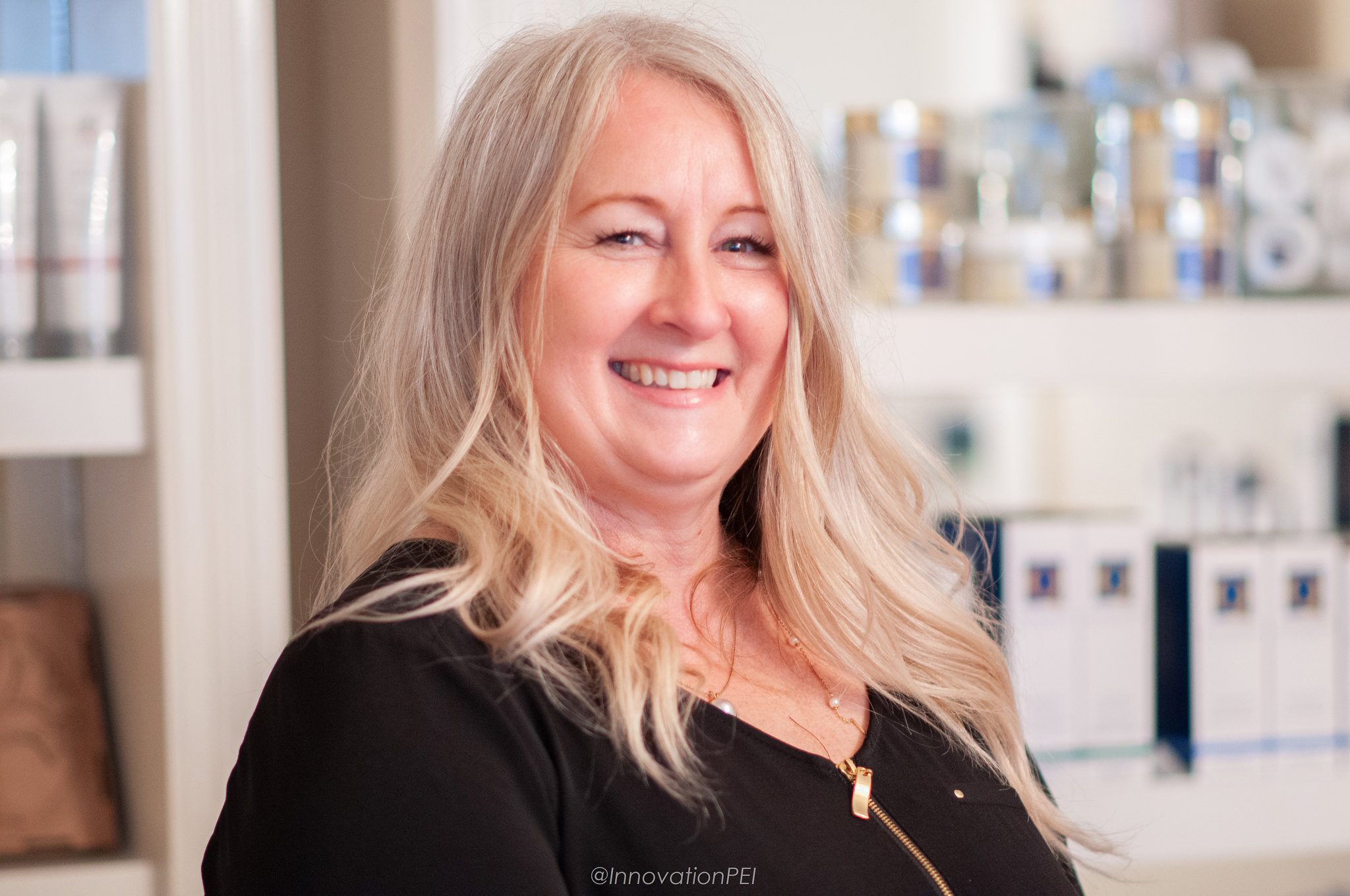 Sharon Quann – President / Owner / BioSpa (Quann) Cosmeceuticals Inc., an inspiration to women entrepreneurs in PEI and beyond.
Thirty-five years ago, Sharon Quann had a dream of one day creating her own specialized holistic skincare line for retail and professionals. She was studying to become an Aesthetician at the WALA Heilmittel in Germany, a forerunner in the holistic pharmaceuticals field. After 25 years of dreaming and planning, she now owns and operates Quannessence Skincare.
Quannessence is a line of skincare products that offer clients and fellow Aestheticians skincare products that incorporate safe, healthy, naturally based, and highly effective ingredients while also acknowledging other significant internal and external conditions contributing to skin health.
Sharon is still very much active in her aesthetics practice which allows her the ability to search for gaps in the industry. Her favourite aspect of her job is creatively building solutions to fill these gaps. Every product has been created based on her vision along with her team's collaborative efforts in her Prince Edward Island facility.
Quannessence began with Sharon and one other employee. Within 10 years, she had four full-time employees and one part-time. Today, they have 7 full-time staff, two part-time, and one contracted marketer. They plan on hiring one more full-time employee in early 2022.
The pandemic has created many obstacles, including supply chain issues for many businesses. Sharon remained steadfast in her commitment to her customers and quickly adapted to the challenges of the pandemic by pivoting her business and production calendar.
Right away, she formulated and launched a hand sanitizer and shifted from a purely bricks-and-mortar to a hybrid sales structure by launching an online sales platform, which helped support and supply products to distributors, professional aestheticians, and the retail market. Quannessence continued to thrive with the team's hard work, dedication and the loyalty and love of their customers.
Sharon is certainly a success story to be proud of. Not just for PEI, but also for women entrepreneurs. She's been gifted with a strong mind and a deep sense of doing what is right and good for the whole. Her kindness and strength shine through her every word, which she attributes to her female ancestors on both sides of her lineage. She believes she would not be where she is today without her unwavering perseverance and capacity to ask for help.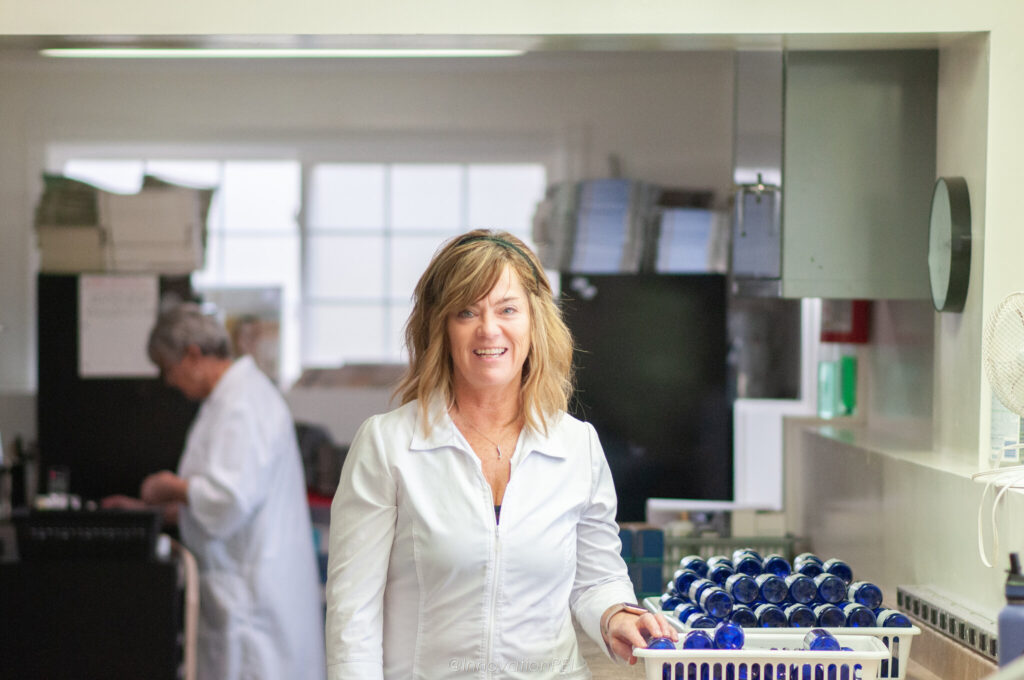 Karen Kelly – Quannessence
We asked Sharon what her best piece of advice for aspiring entrepreneurs would be and she did not disappoint with her genuine and heartfelt wisdom.
If you haven't had the opportunity to try Quannessence products, they are available in her salon and store in Summerside, PEI but also online at www.shopquannessence.com. Whether you're an aesthetics professional or simply looking to purchase products for your own use, you will find a wide range of products to suit you and your needs and you will not be disappointed. Sharon is truly an inspiration to not only the business of aesthetics but to women entrepreneurs and business owners in Prince Edward Island that are constantly adapting and growing products and services in PEI and globally.