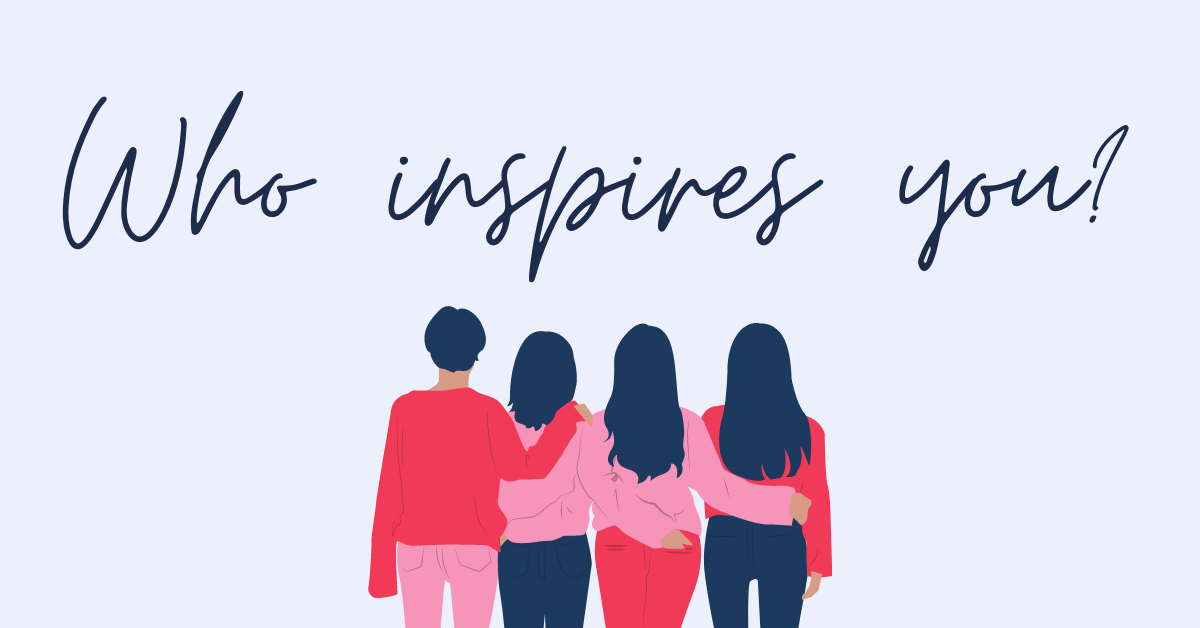 International Women's Day #BreakTheBias
It's March 8th, 2022,  and it's International Women's Day.  Lets help #BreakTheBias by celebrating the women entrepreneurs in Prince Edward Island for their strength and determination to work toward their goals as they pave the way with inspiration for future generations of women.
While we celebrate ALL women, and the women entrepreneurs in Prince Edward Island all year round, we asked PEI to nominate the women that inspire YOU the most.  While this is just the tip of the iceberg of amazing women in PEI  and what they are doing, we are so very proud to present a few below.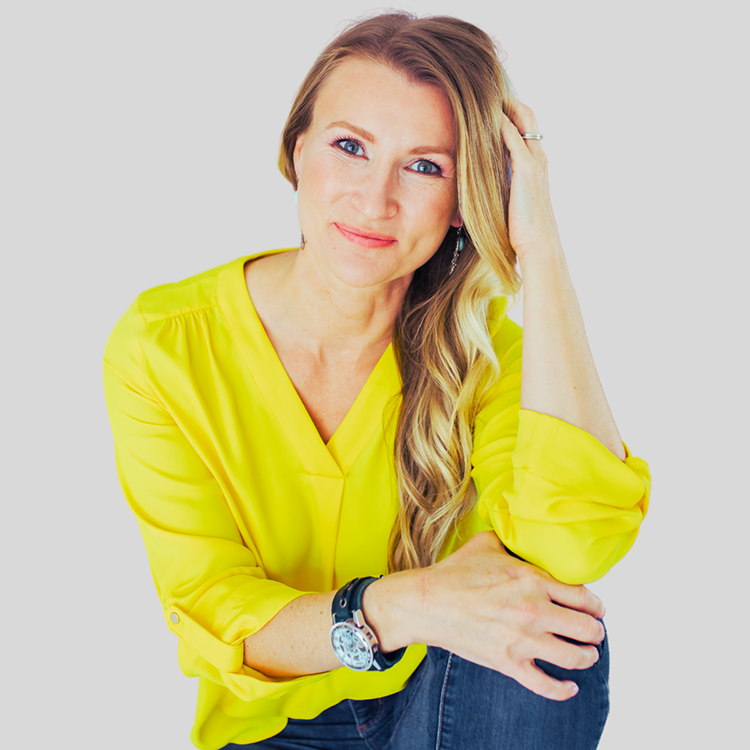 Callie Croken
Mindset & Business Coaching
Callie is a true entrepreneur and natural leader – she has helped numerous women double their business revenue by teaching them to work smarter and not harder, by trusting their instincts and owning their confidence. She truly practices what she preaches, and isn't scared to tell it like it is.
Callie is an incredibly heart-centered and supportive coach, as well as a brilliant business woman. She has helped so many of her clients unearth their true potential in work and in life. She's deeply dedicated to helping women own their truth, build their confidence, and shine bright.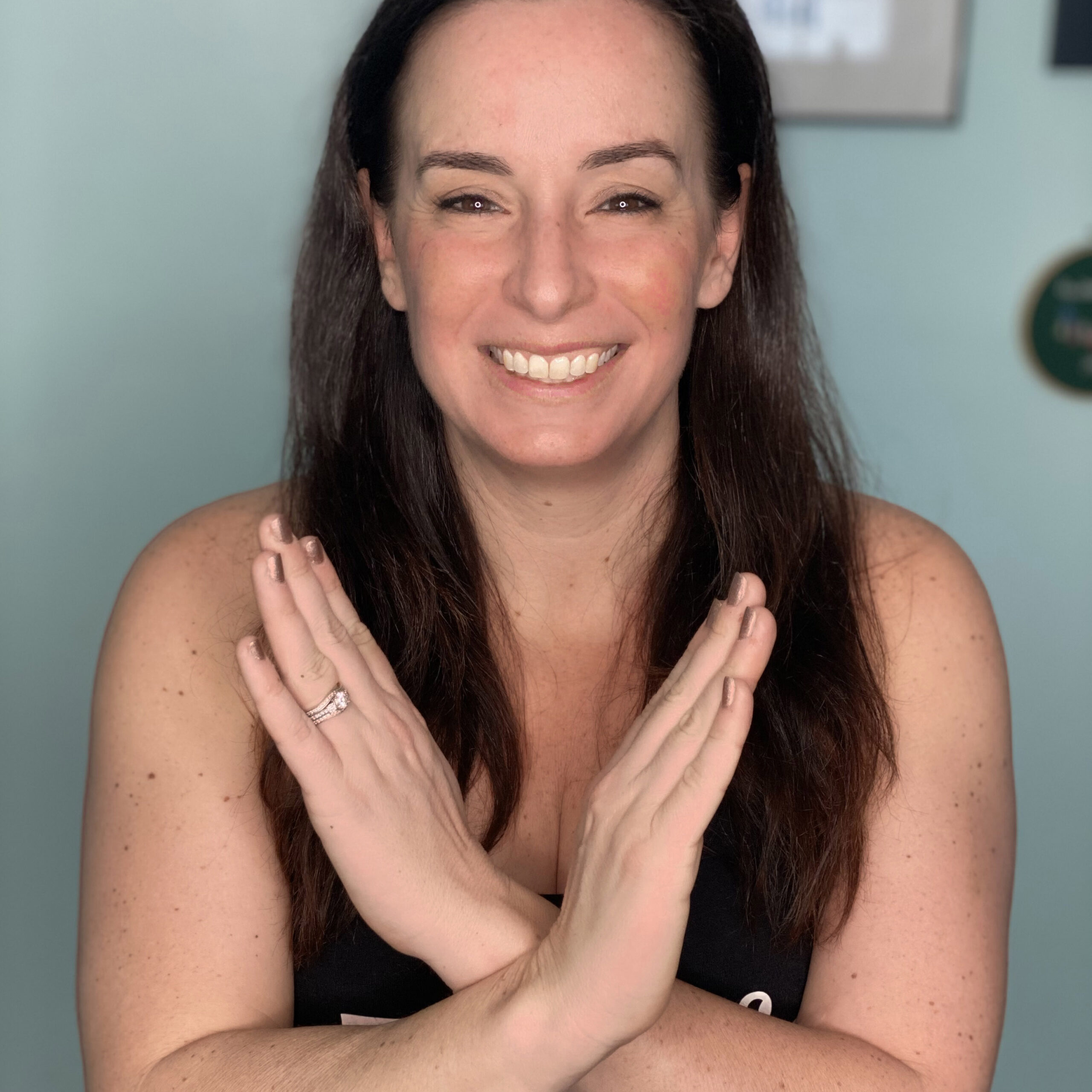 Bernadette Currie
FitLife
Bernadette has been a positive influence towards the health and wellness of Islanders since the day she landed here. Her determination and positive attitude are truly an inspiration to all women.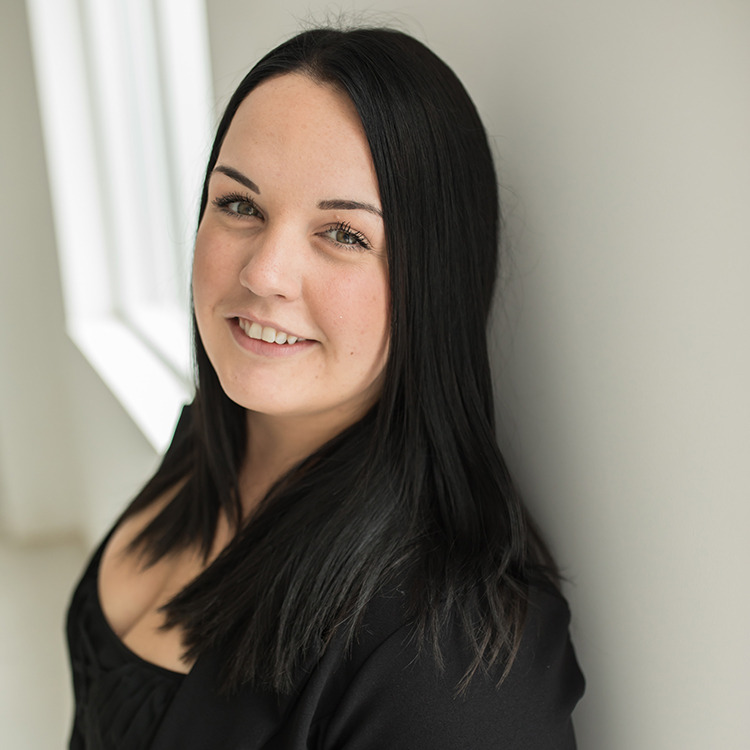 Chelsey Lake
Lake Solutions Inc.
She is one of the hardest working entrepreneurs, and is always focused on how can she give back to her team, her clients, and the community. She takes her work very seriously, but she doesn't take herself too seriously and is always a pleasure for everyone that has a chance to work with her.
Chelsey is an inspiration, highly creative leader, designer, and communicator. I love how she fully embraces a client centered approach, and how brilliant her design truly is. Not only is she talented, but you can tell she is very passionate, dedicated and hardworking.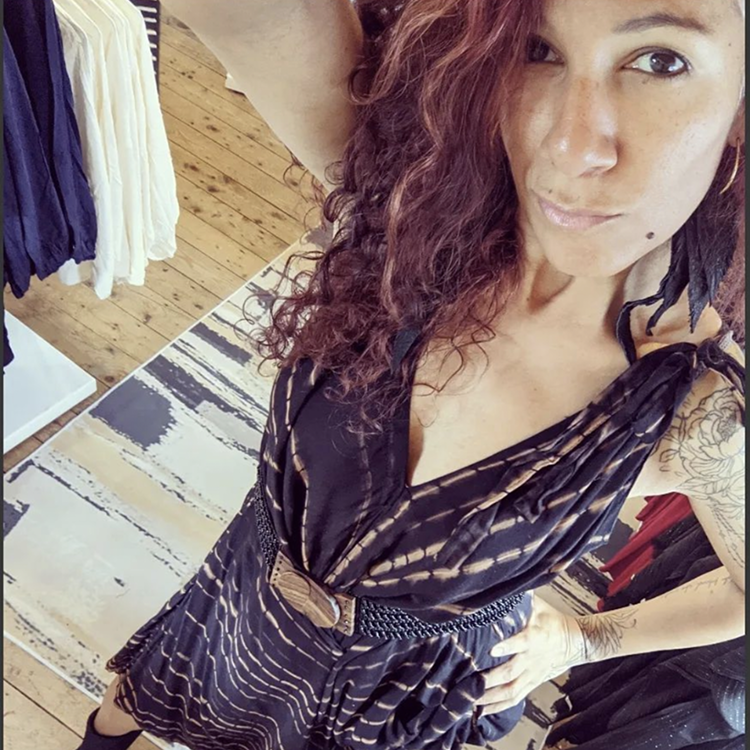 Ellen Velez
ReWild
Resiliency. She has had two businesses which she has had to pivot during covid. And she has never given up.
Ellen is an amazing woman with unlimited grit & determination! She's one of those people who you know you can always count on. Wether it's a pep talk, a compliment or business advice, Ellen speaks with straight forward authority like the boss that she is!!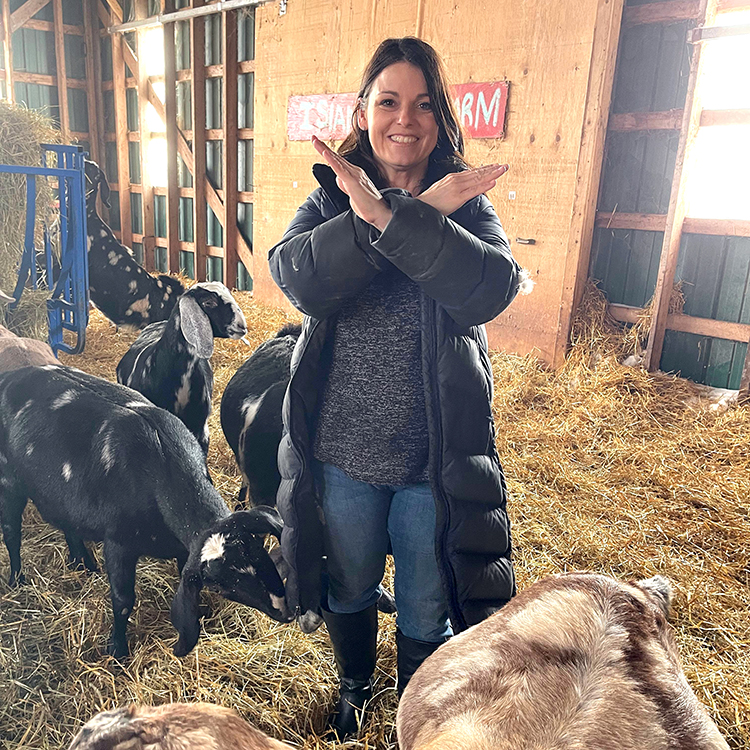 Flory Sanderson
Island Hill Farm Inc.
Farmer Flory is a woman with big dreams and she does all she can to see them succeed. She is very inspirational. If she wants something to happen, she makes it happen. From starting a small business where the general public could visit her working farm to becoming a huge agri-tourism location.
Flory is such a go getter. She is effervescant and enthusiastic and a total people person. She loves her farm with all her heart. The staff, the animals and teaching everyone about it all.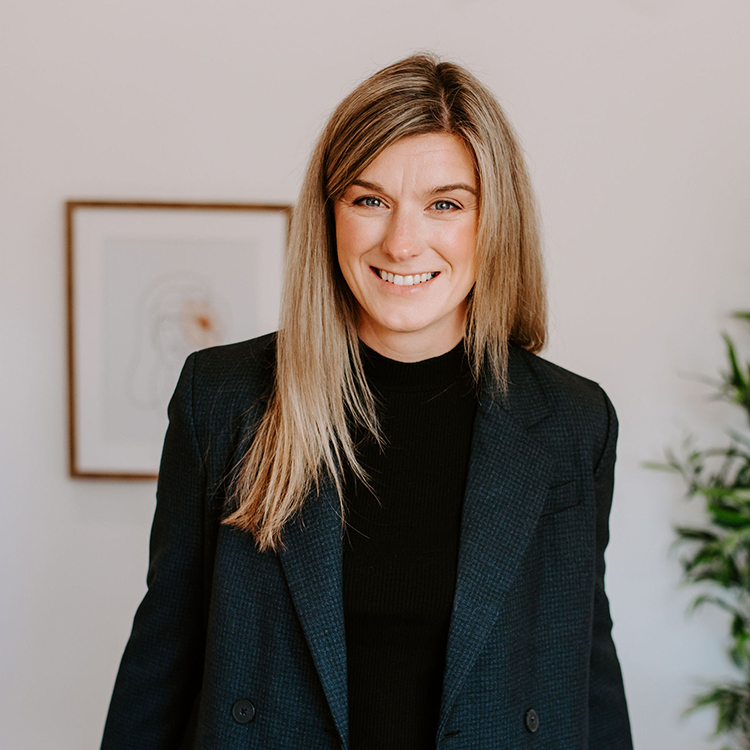 Heather MacAulay
Volume 18
Heather is energetic, passionate, hardworking and an entrepreneur to the core. Her positive mindset and creativity, both in her work and community, are inspiring!
Heather gives you the energy to keep moving even when faced with complex tasks. She can motivate and encourage volunteers and organizers to create a fun event or meeting. She always knows where she is going, you just need to follow and keep up.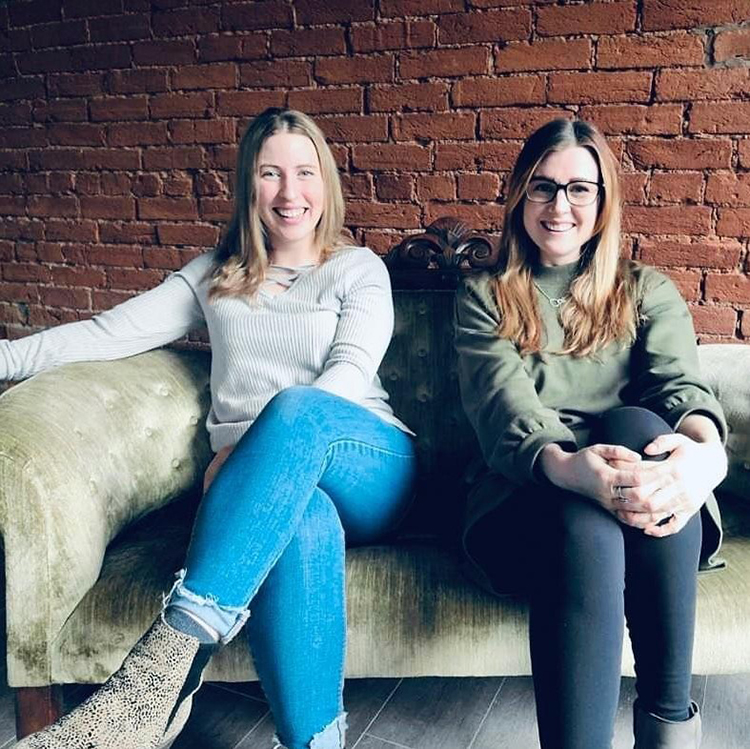 Helena Wood & Jen McKenna
Cured Creations
Young entrepreneur that moved home believing a new lifestyle and leading food business could maintain and grow. Her tenacity and that of her partner Chef Jen McKenna with their new Food offers from charcuterie to home style and themed food offerings are what PEI needed.
Two driven female entrepreneurs who teamed up to start a partnership during the pandemic and now have a catering company and are opening a small restaurant in February.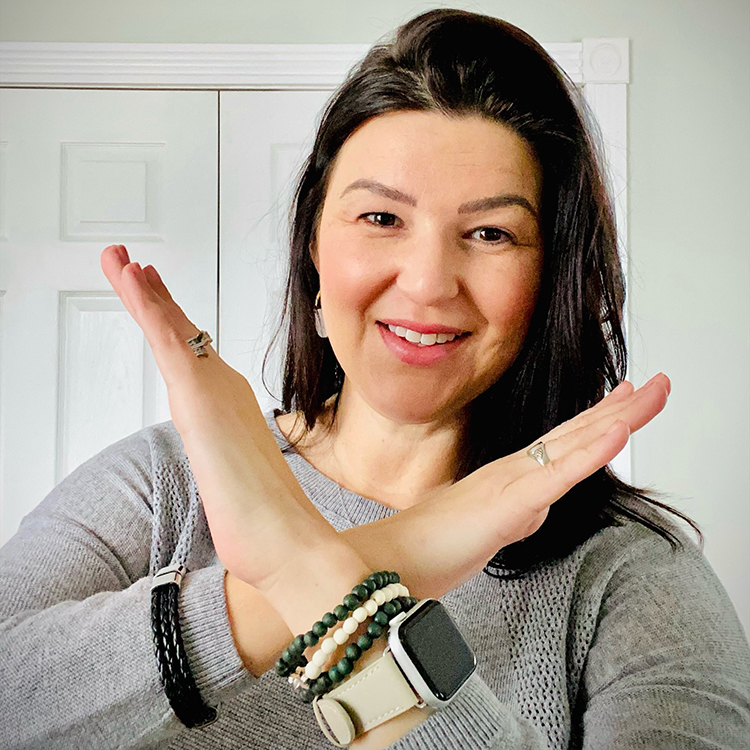 Jenene Wooldridge
Jenene Wooldridge
Resilient Mi'kmaw woman who inspires others to live their best life. Author of Living Full Circle. Jenene leads by example and is professional, respectful and admirable.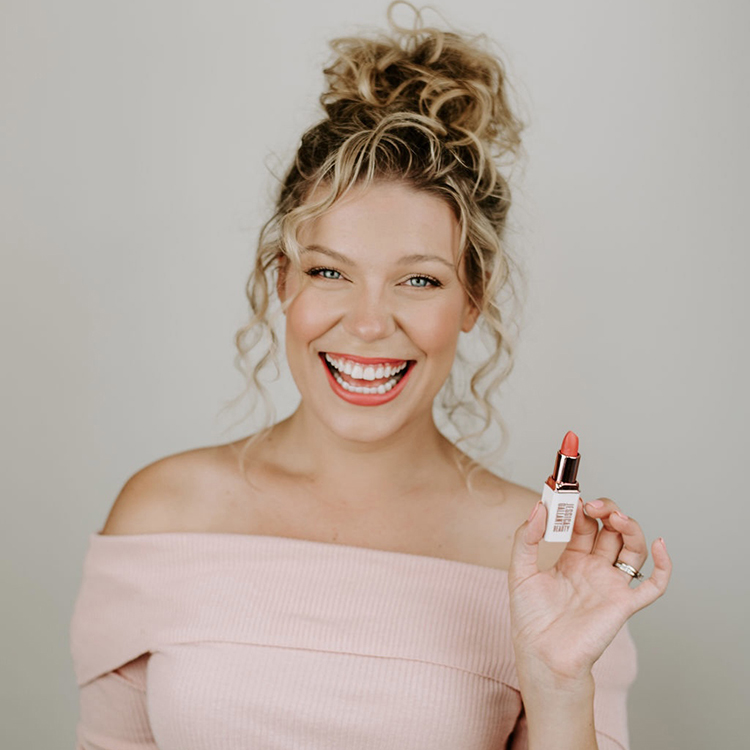 Jessica Gallant
Jessica Gallant Beauty
Jessica is one of the kindest, most positive people I've had the pleasure of working with. She already had a thriving makeup business but in the last year has launched her own makeup line while pregnant in a pandemic. Her work ethic and passion for her business are incredibly inspiring.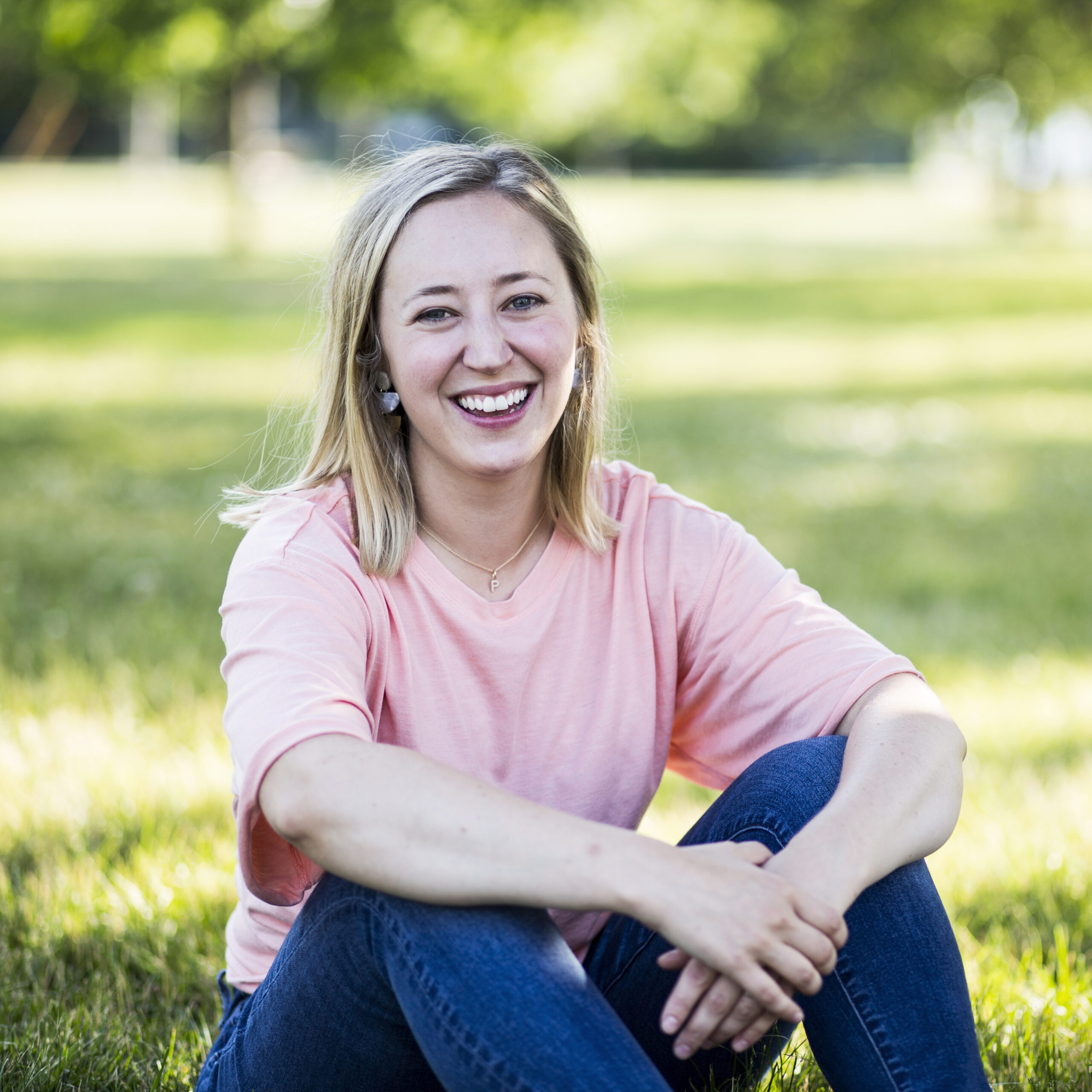 Kailea Switzer
Kailea Switzer Coaching
Kailea Switzer is a woman entrepreneur that inspires and mentors other entrepreneurs to succeed.
Kailea is a graduate of Harvard University who shares her her expertise through coaching organizations, professionals, and students.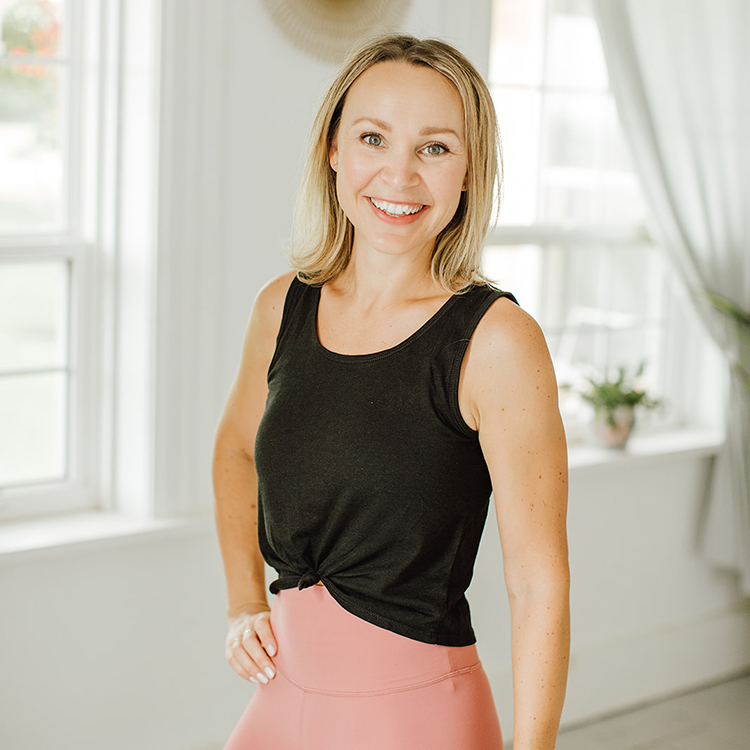 Kathleen MacPhee
Kathleen Grace Fitness
Kathleen is strong, confident, empathetic, and inspiring! She is the easygoing leader of Kathleen Grace Fitness, an online fitness community of 300+ Maritime women. She balances being a great mother to her four young children while constantly growing as an entrepreneur and fitness coach.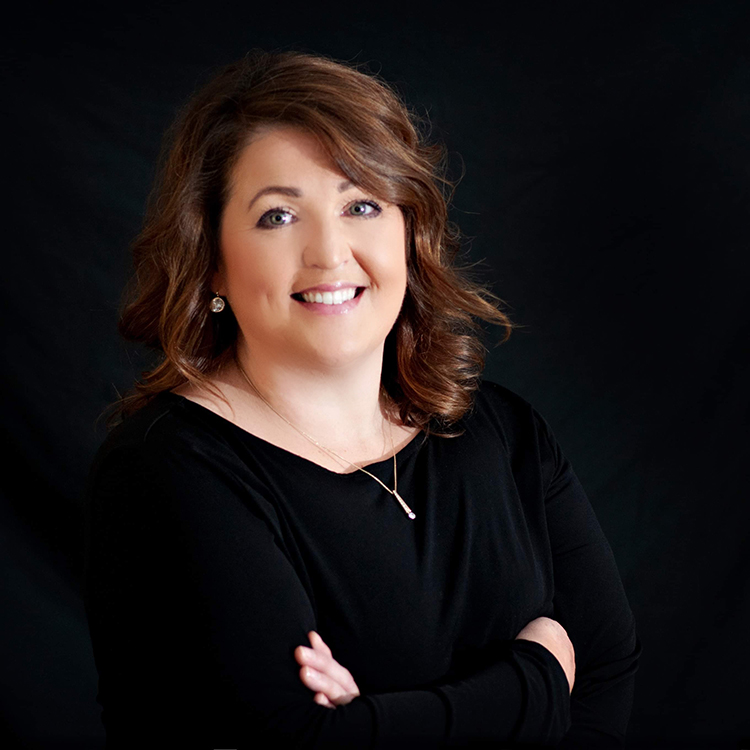 Kelly Reddin
Perfect Pear
Nothing will stop this woman. Her independence and perserverance is an inspiration to all women. She doesn't let anything stop her from persuing her dreams. She has the biggest and kindest heart.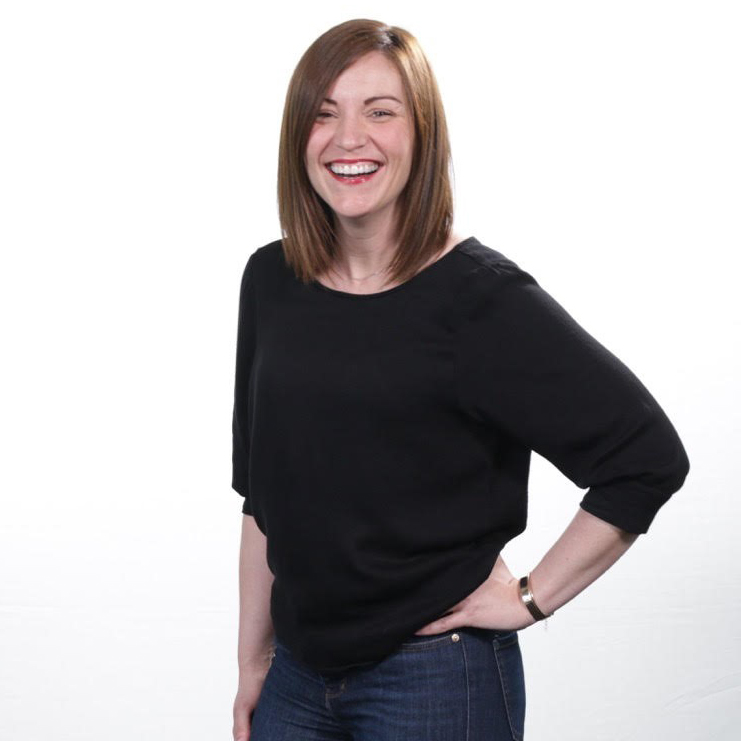 Kerry Anne MacDougall
Insight Brand and Marketing Studio
As a brand manager and partner at Insight Studio, she has helped hundreds of entrepreneurs discover and share their business through her marketing and branding services. She is always changing, innovating and working hard.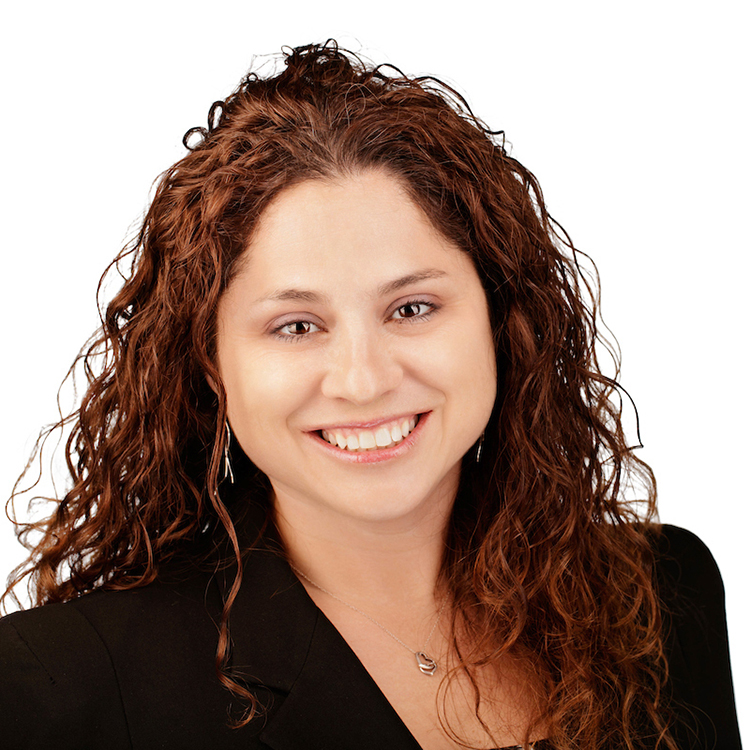 Krista Walsh
KC Collect!
Krista's top qualities that inspire me are her fierce drive and overall business acumen. She has been a constant mentor to me since I met her and has been someone I can rely on for advice at every turn. She is driven to succeed and used her years of experience to negotiate deals and find solutions.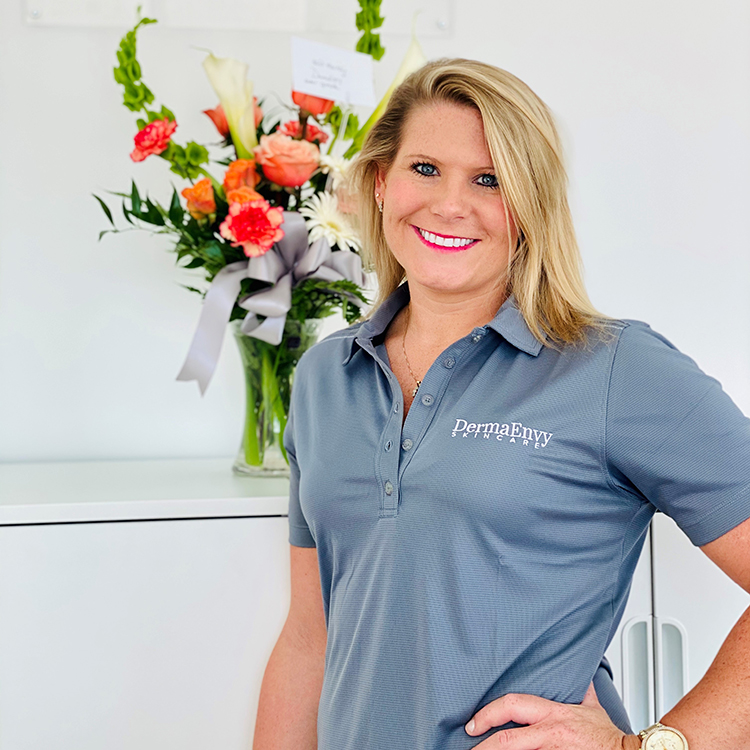 Kristi MacKay
Derma Envy Skincare
"My only regrets in life are the things I didn't do…not the things I did and failed". – My Dad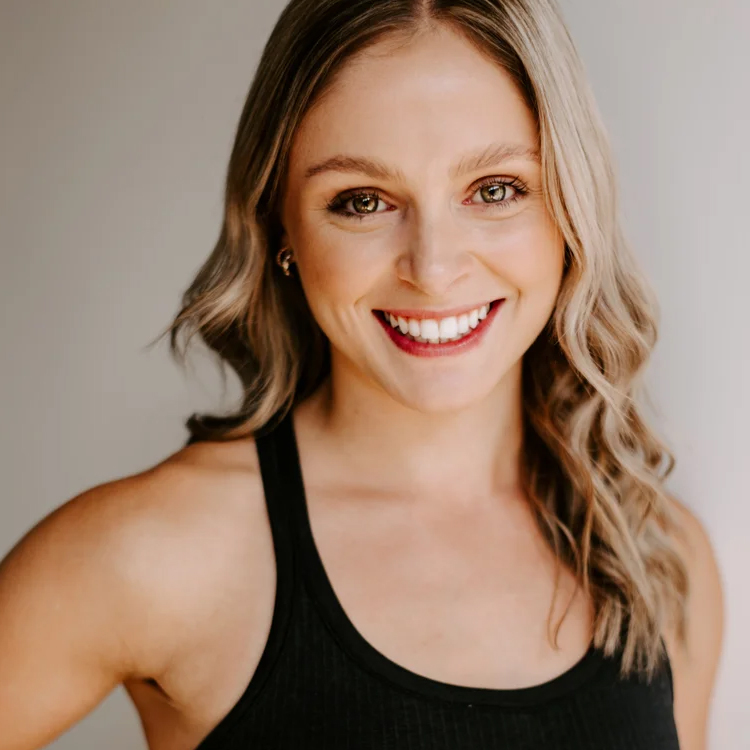 Lacey Koughan
24 Strong
Lacey is an inspiring young woman with a strong entrepreneurial spirit and drive. She runs her own dance school and has built a community that has positive influences on young dancers and artists on the island!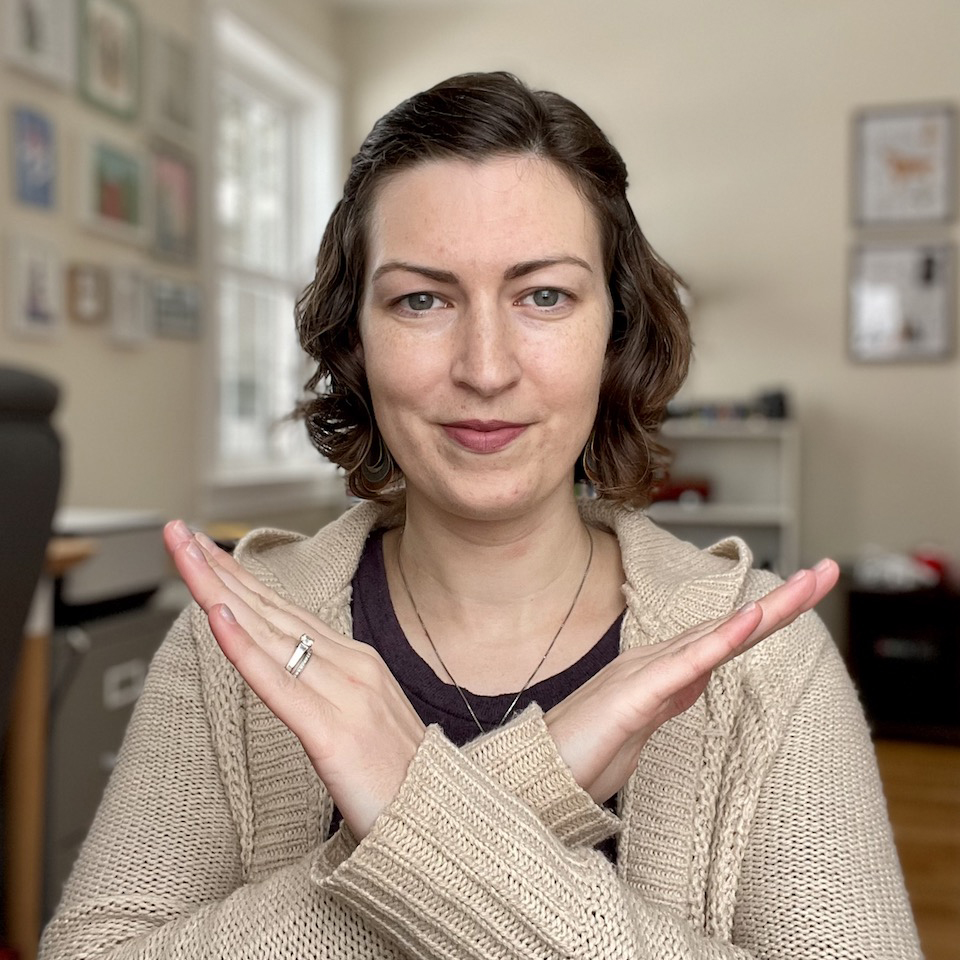 Lisa DesRoches
Lisa Enman Photography
Lisa is a young woman who is dedicated to building her business in rural PEI. She lived away for 6 years, moving home in 2018. She immediately became involved in the local business community. She supports other entrepreneurs with her photography skills & she finds time to be there for her family.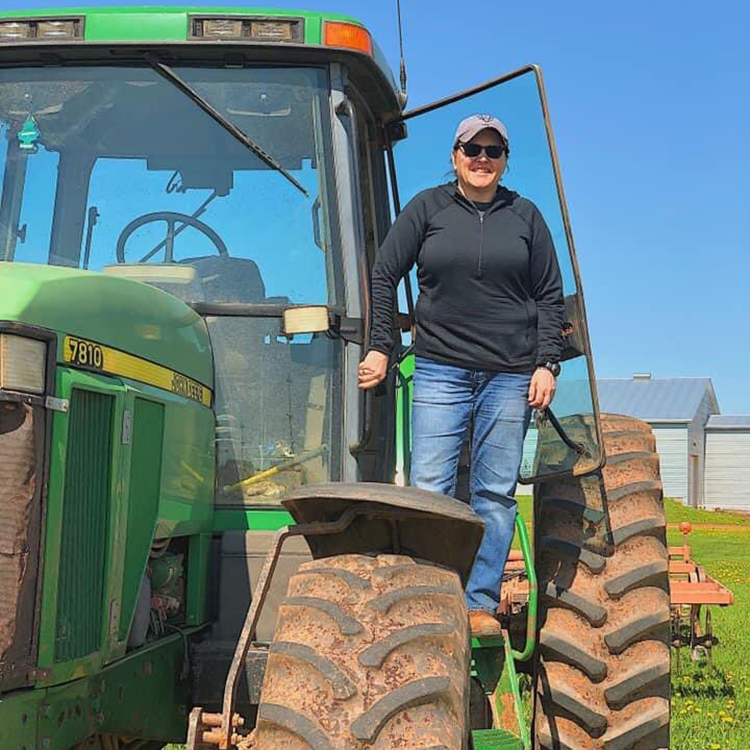 Lori Robinson
Robinson's Farm
Lori has been leading the way for Women in Agriculture practically her whole life. She is determined and straight forward in the way she runs her company. She is an essential member of the farming community. She amplifies and supports other women in the industry and beyond!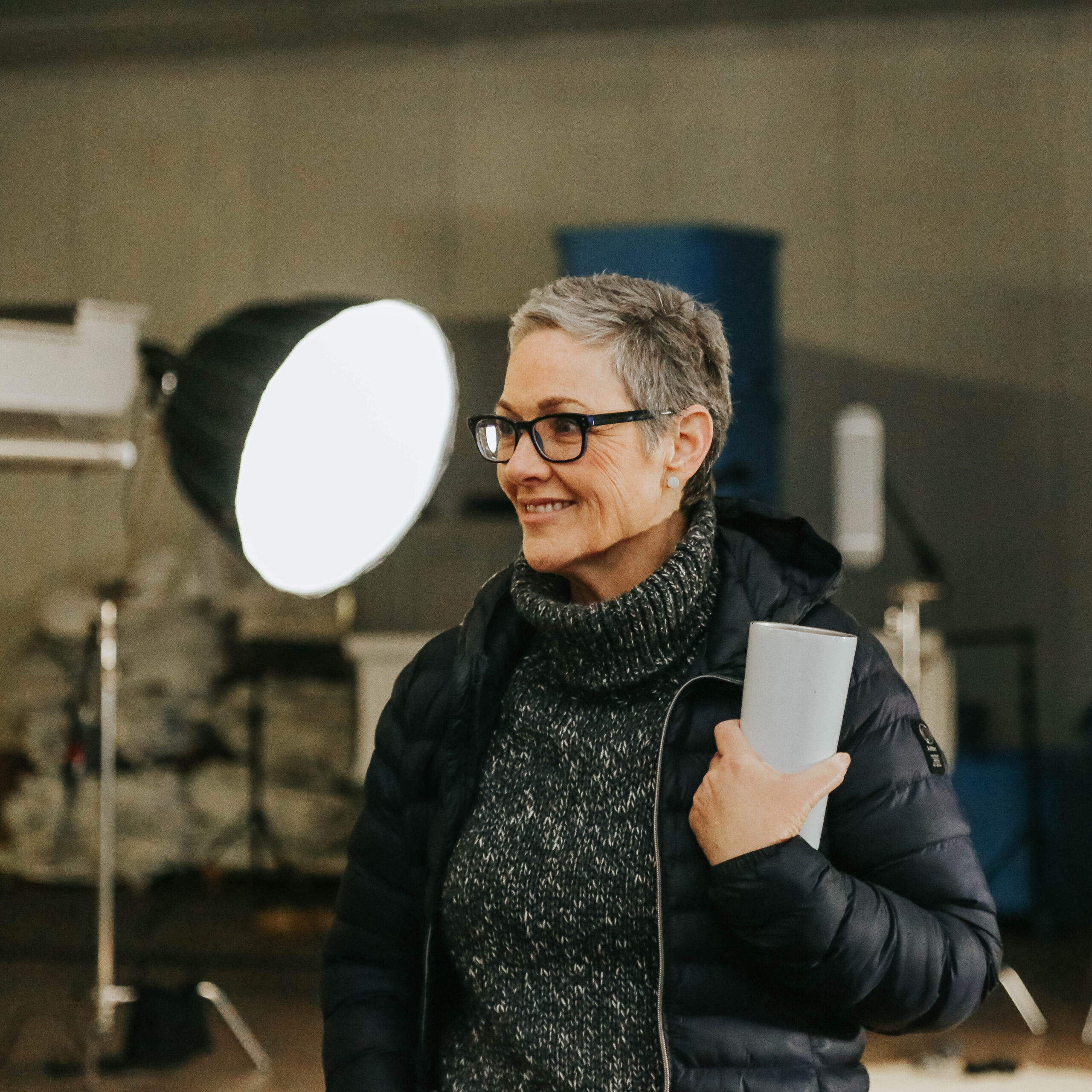 Maureen Hanley
Navigate Food Safety Solutions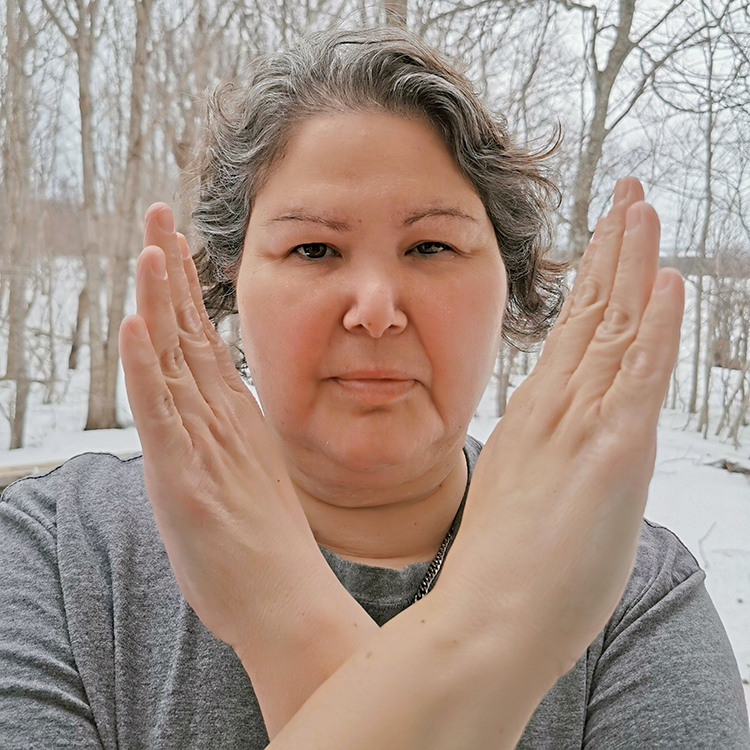 Patricia Bourque
Patricia Bourque Photography
Patricia is an amazing Indigenous artist and a wonderful advocate for arts, culture, and community in PEI! She is a passionate photographer and captures the beauty of the Island and Mi'kmaw traditional culture in her portraits and landscapes.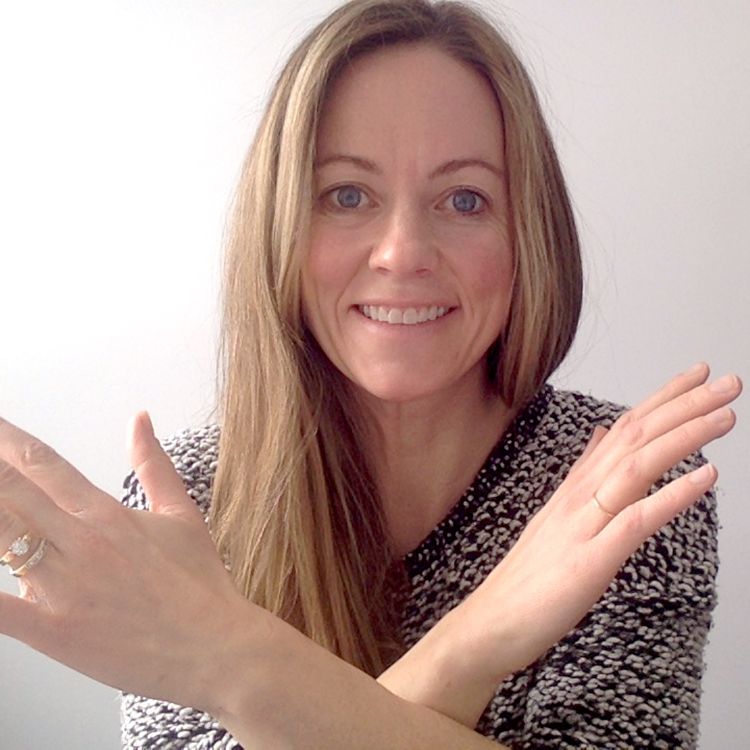 Paige Martin
PEI Pelvic and Breast Health Inc.
Paige's dedication to her clients is only matched by the dedication to her profession. I know she takes courses very often to stay on top of new information. This enables her to give her clients the best possible outcomes.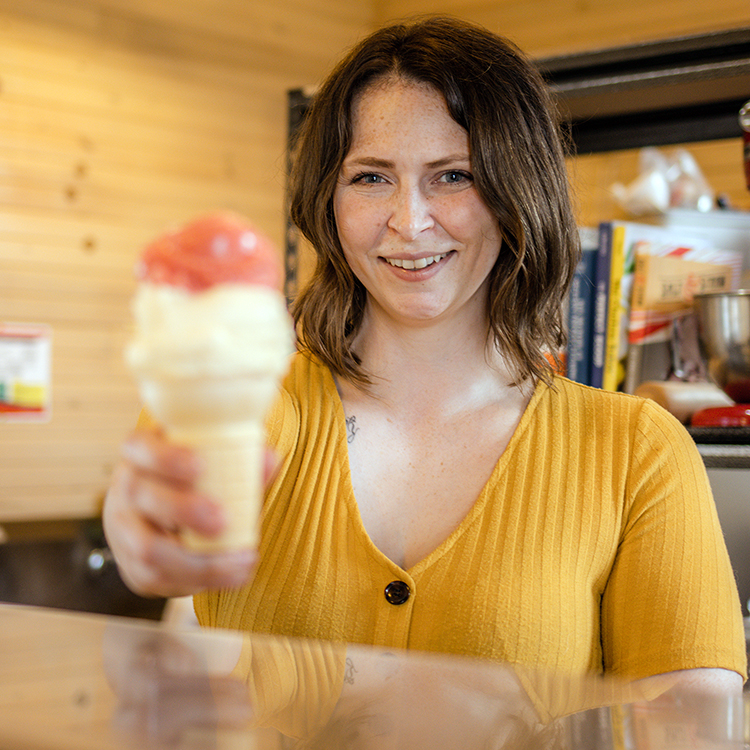 Rebecca Kozak
Cherry on Top Creamery
Becky is hard-working and creative. She uses her culinary expertise and pushes the envelope to create flavours making the best ice cream on the island! She collaborates with chefs and creators across PEI to showcase the amazing talent and food of the island!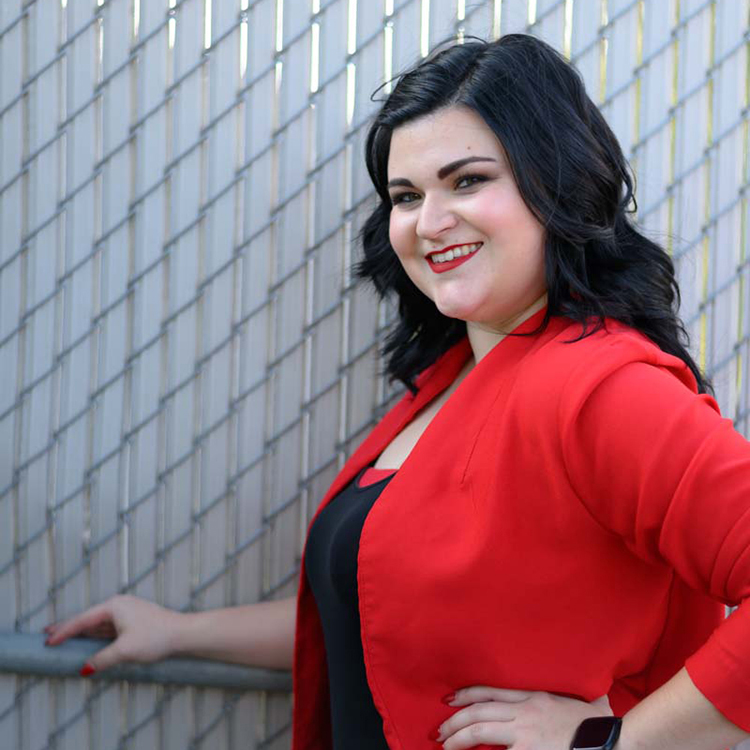 Robyn Gallant
Eventurous Consulting
Without a doubt, Robyn is one of the most positive and inspiring people I have ever met. She brings out the absolute best in people. When you're with her, you can't help but believe in yourself. Because she does. She believes in you. And you know it. You feel it right to your core. It is a gift.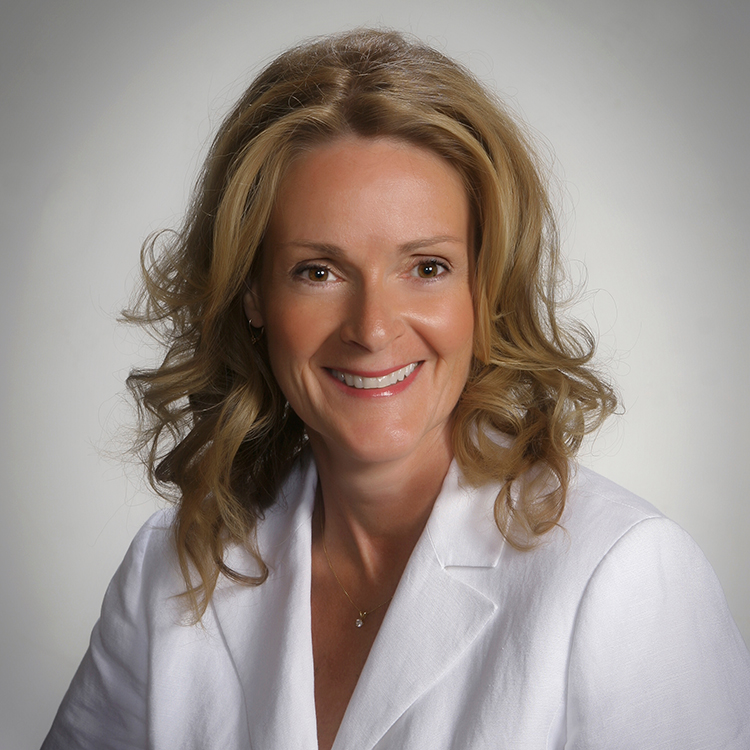 Ruth Grady
Northern Abrasives Inc.
Ruth Grady is president of Northern Abrasives Inc., an Atlantic Canadian company specializing in coated abrasive products for retail, building supply and do-it-yourself markets. Her mantra is to focus on delivering the best products, best service and customers will return – no matter your location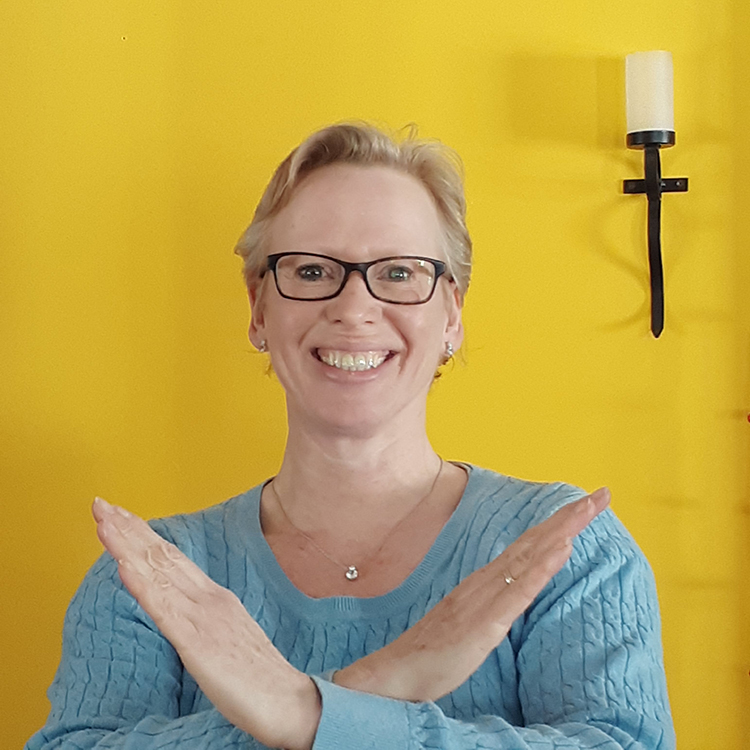 Sabine Schoenknecht
Atlantic Mustard Mill
Together with her husband Michael, Sabine has created a business that is truly unique. They have created an amazing & varied product line, that has gained recognition on PEI & beyond. And they have built this business in line with their environmental beliefs, powering everything they do with solar.
She's a strong person, always positive, always has a kind word and a smile.
She's hard working and resilient and adventurous.
She's an inspiration!