Have you ever opened a bag of potatoes and wondered where the bag came from and how it got to be on your kitchen counter filled with potatoes? …Probably not, but we did! So, we dug a little deeper.
Fun fact > PEI Bag Co. has been in operation since 1935 and they're more than just burlap bags. They package and bag everything from agriculture to aquaculture to confectionary. The company is currently Island owned and operated by the descendants of the original founders Leslie F. Simmons, Lorne H. MacFarlane and Silas H. MacFarlane.
PEI Bag Co. works closely with their clients from start to finish. They work with major food chains that bring them in very early in the design stage as well as smaller clients that want them to design new food packages from scratch. They are part of the team that brings food packaging to your kitchen counter.
Operating in Central Bedeque, PEI there are currently 53 Islanders employed across the organization in administration, quality control, sales, safety, shipping/receiving, printing, bag manufacturing and more. The company's rural setting offers advantages not necessarily seen in larger urban centres. With staff living in close proximity and in rural setting themselves, they get to know each other, if they didn't already. This creates a tight-knit community within the workplace and with it comes a greater sense of ownership and pride in everything they do.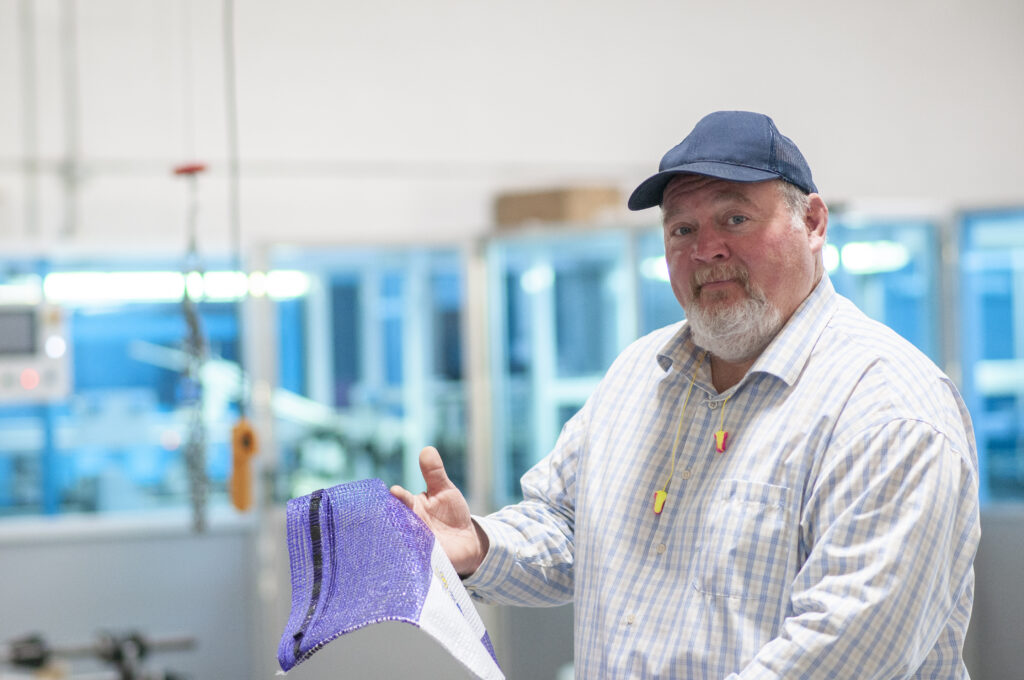 Thane Smallwood, General Manager 
"Gather the facts and listen to other points of view. Then decide and act to move forward." – Thane Smallwood
Referencing an employee survey, the staff believe the overall work environment is very positive and resilient. As with any company, there have been high's and low's, especially the last few years in a pandemic and most recently the trade suspension of PEI Potatoes. However, employees have shown day in and day out, the grit it takes to move on.
Their success continued even during the pandemic as they were very busy with customer orders and hiring new employees. Everyone was very cooperative and handled the pressure well by following new policies, mask wearing, and social distancing. Communication remained key throughout by keeping employees informed of all relevant information internally, provincially and federally.
We had the opportunity to speak with general manager, Thane Smallwood. His role is to ensure the needs of their customers, employees and shareholders are met on a daily and long-term basis. He works with leaders in each of the critical areas such as operations, sales, finance, and quality to ensure they are moving forward in the same direction and resourced properly to achieve their short term and strategic goals. The best piece of advice he has received was to gather the facts and listen to other points of view. Then decide and act to move forward.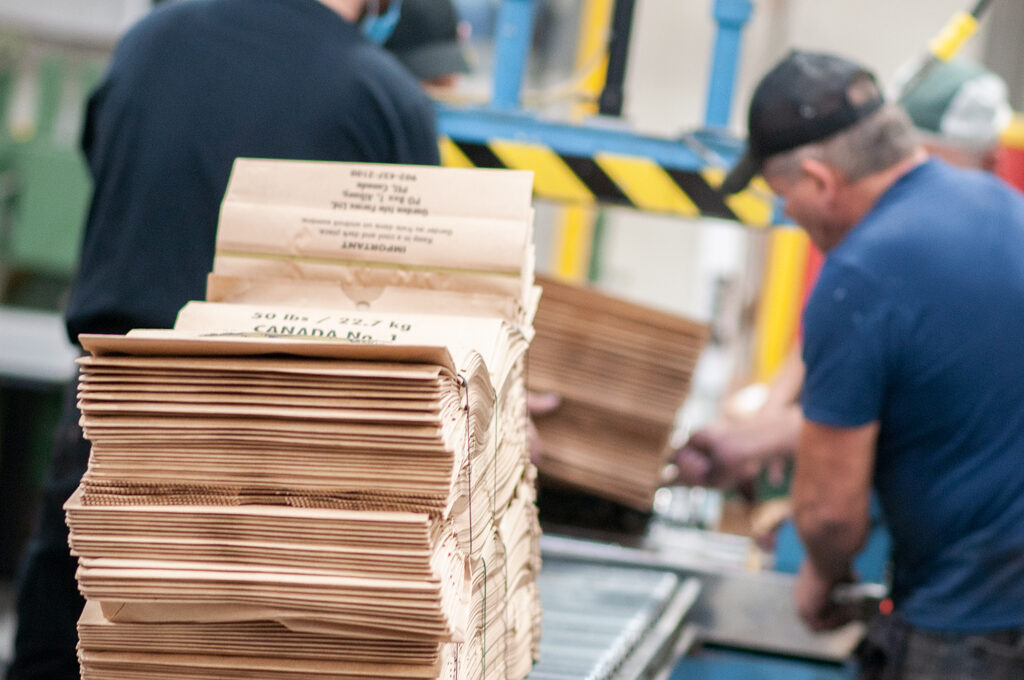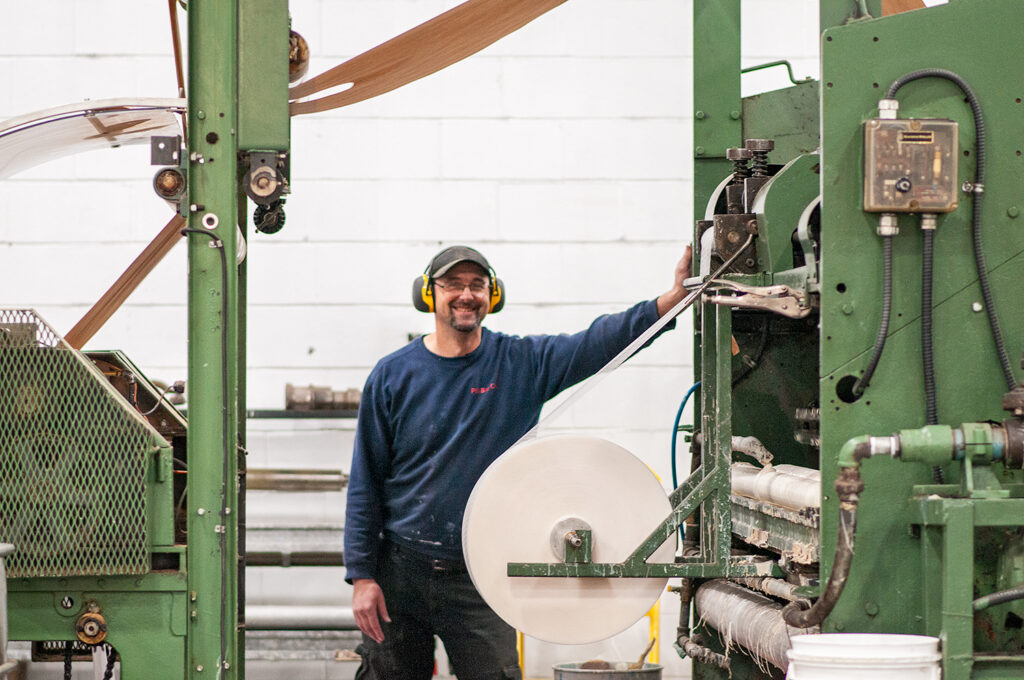 As a small company, there is a diversity of work that each employee may undertake. As a great team, they have been able to serve customers daily, whether it be solving problems, celebrating successes or planning for the years to come. PEI Bag Co. is a long-standing company ingrained in the fabric of the potato and shellfish industry in PEI. It contributes its success to the face-to-face customer service, honesty and a history of being a down-to-earth PEI company.
Next time you open a product packaged in PEI, remember that you are opening something that was put together by an Islander. Even with many newcomers to the Island, and the increasing diversity that is creating a rich and diverse culture in PEI, there is no such thing as six degrees of separation on this beautiful little red spot on the globe. We are all neighbours joined together and supporting one another every time we purchase and enjoy something home-grown right down the street in Central Bedeque, PEI.