PEI Company Profile: Double R Manufacturing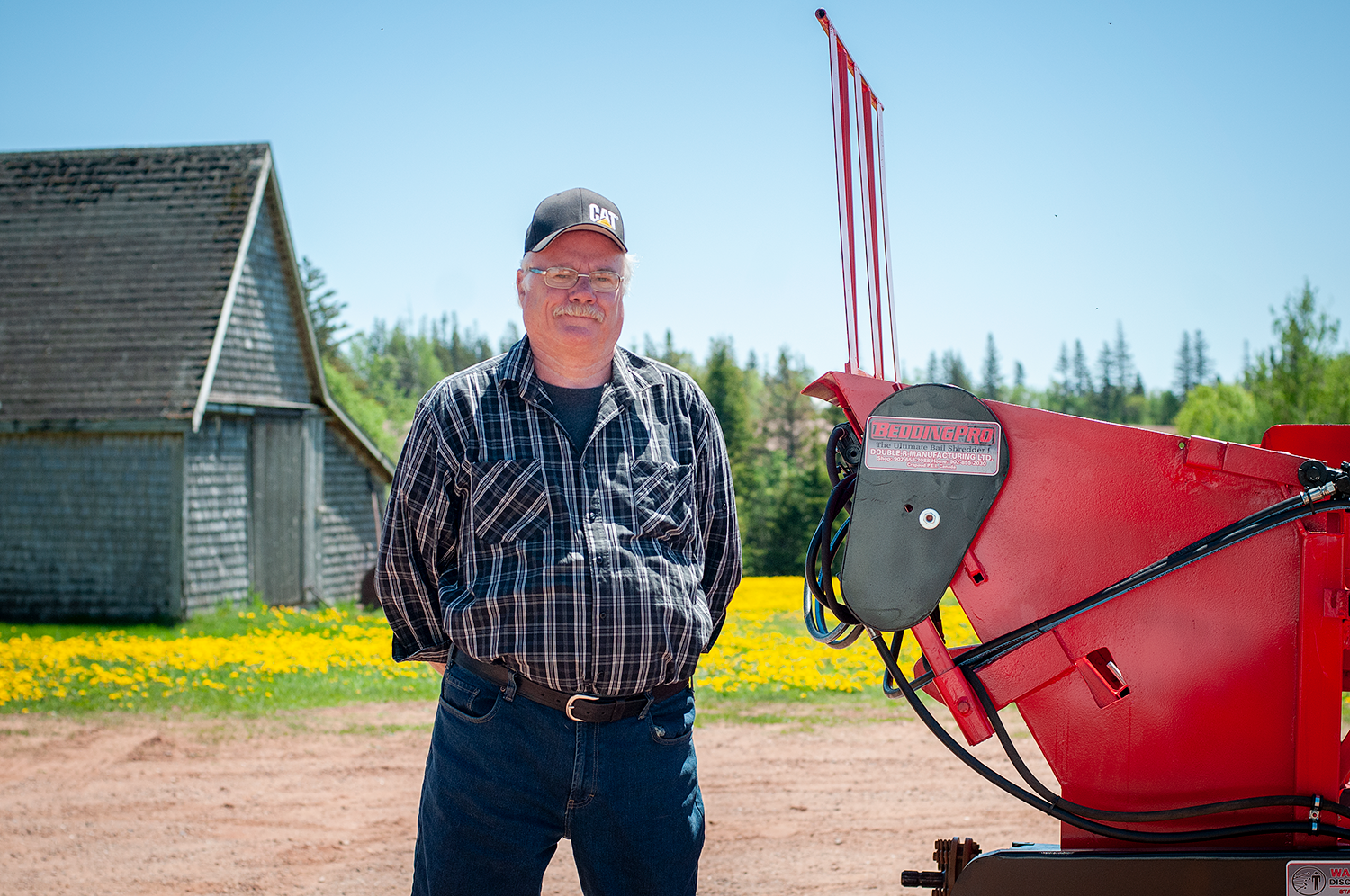 Paul Fox: Double R Manufacturing, North Tryon, PEI
Located in the heart of Prince Edward Island, Double R Manufacturing has been building and improving a game-changing and time-saving piece of equipment for farmers across the continent for over twenty years.
In 2000, Paul Fox and his family moved to Prince Edward Island from New Brunswick looking for new opportunities. With a background in welding, Paul was ready to use his experience and work ethic to start his own business. Paul purchased a building in North Tryon, PEI, and put his skills to work manufacturing farm equipment.
After a conversation with a local farmer about the inconvenience of dust from shredding and spreading straw on their fields, Paul had a spark of inspiration. Taking the time to speak with more farmers, Paul gathered what he learned and invented a new machine, now called The BeddingPro®| Round Bale Spreader: a portable, dustless, more flexible option for bale shredding.
 Designed for laying down straw and silage for bedding and feed, The BeddingPro® easily attaches to any tractor and shreds straw and hay, returning nutrients to the soil and retaining moisture in crops without leaving behind a trail of dust. This piece of equipment saves farmers the time and hassle of shredding and spreading bales manually over their fields.
"We listened to the farmers, made changes to the product and it just took off!"
Video provided by Double R Manufacturing
Paul has adapted the machine for several types of farmers  including cattle farmers, chicken farmers, berry growers and more. He notes that an important part of developing the BeddingPro® was always having the end-user at top of mind. "We listened to the farmers, and made changes to the product," said Paul, "And it just took off!" Now, the BeddingPro® can be found on farms across North America.
When asked his best advice for someone looking to start their own business, Paul said "Make sure you surround yourself with the right people from the beginning." Noting the support of his family and local farmers in helping him hone his business skills and develop his product. You can find more information about The BeddingPro® and Double R Manufacturing at www.doublermanufacturing.com