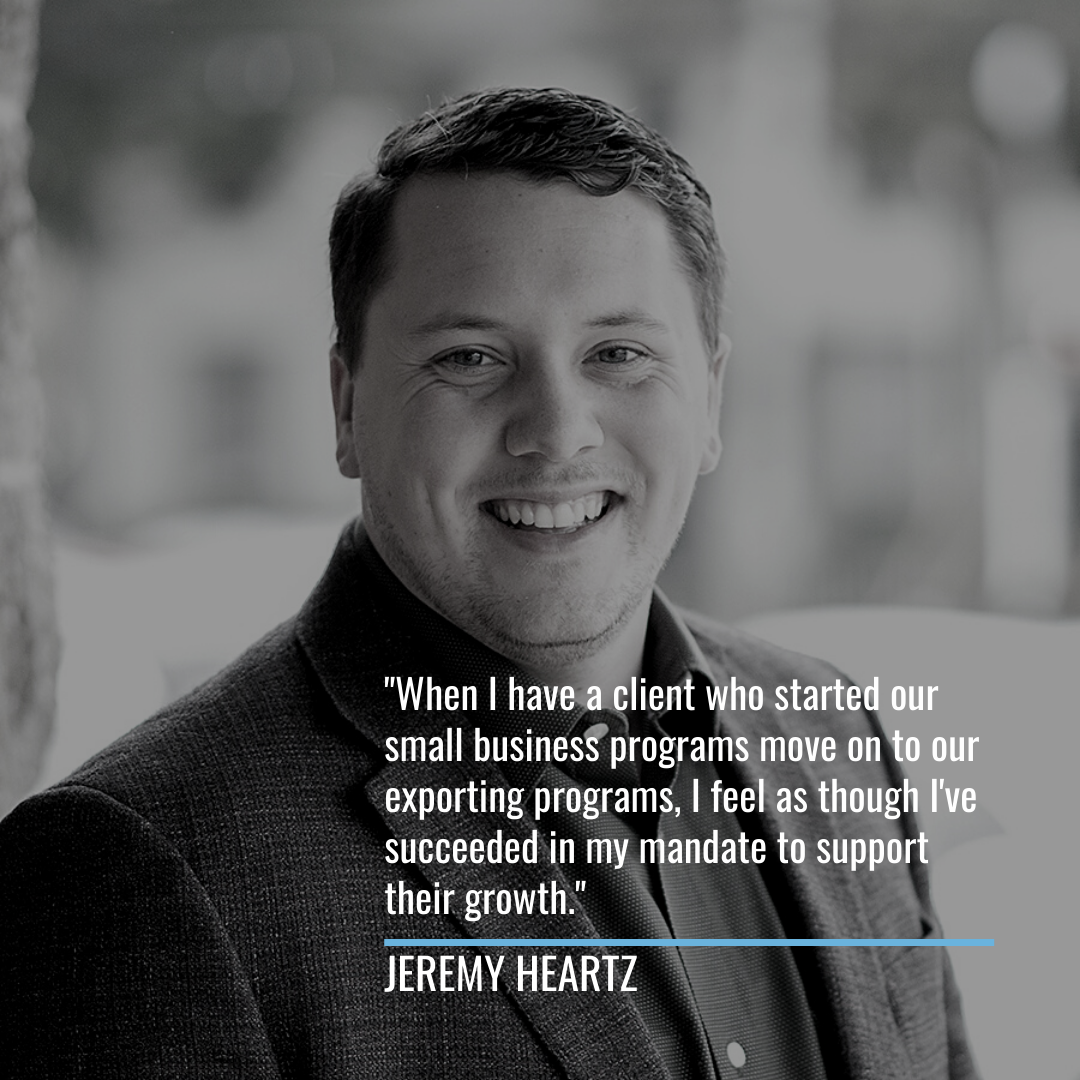 Jeremy Heartz
Small Business Development Officer
Meet Jeremy, Small Business Development Officer at Innovation PEI! 
From York Point, Prince Edward Island, Jeremy works closely with entrepreneurs across the province and is dedicated to helping small businesses grow and thrive. When asked about his favorite aspect of his role with Innovation PEI, Jeremy says "Selfishly, it's seeing businesses who I've worked with succeed and grow beyond my own scope and be handed off to my coworkers. When I have a client who started our small business programs move on to our exporting programs, I feel as though I've succeeded in my mandate to support their growth."
Jeremy's work ethic and enthusiasm are inspired by his mother, whom he considers his role model. "She was at every single sporting event I ever played in, whether it was a school team, spring league, provincials, or Canada Games; she was always there" he says "She sacrificed personal and professional opportunities throughout her life without a second thought because she felt it was more important that I have her in my corner each and every time I stepped into a classroom, court or field."
In his spare time, Jeremy enjoys playing basketball, volleyball, and disc golf. He's never been known to turn down a good burger or an opportunity to re-watch his favorite movie Star Wars: The Empire Strikes Back!