Opportunity for business is waiting in Prince Edward Island…
PEI business benefit from;
Our location; located on the East Coast of Canada, PEI business benefit from easy access to global markets
Our Talent; our people are skilled, educated, humble, hardworking and loyal.
Our Connectedness; perhaps due to our size, or perhaps it is just in our nature, but in PEI we want to support one another. Meet with the right people,  join a collaborative business community, and help shape a sustainable future for the Island.
Our strategic business supports; Innovation PEI has designed business support programs to support the direct cost of operations including wages, capital, and marketing just to name a few.
We invite you to explore how your business could benefit from joining one of our strategic sectors, our location, our talent, and our business supports.
Opportunity is waiting in Prince Edward Island.

Food Development and Processing

Information and Communications Technology
Explore
Explore our list of key sectors and learn why Prince Edward island is the perfect place to grow your business.
Aerospace
The aerospace industry in Prince Edward Island is thriving and has many business advantages such as a highly skilled workforce, access to major markets, incentive packages, aerospace training centres, world-class infrastructure and Canada's only aerospace tax rebate.
Advanced Manufacturing
With our stable economy, availability of labour, an engineering school at UPEI and a strong connection with Holland College, advanced manufacturing companies are a pillar of success in Prince Edward Island.
Arts and Culture
Prince Edward Island has a thriving creative sector supporting arts, culture, and creative professionals and companies.
Bioscience
With more than 2,200 skilled employees, and over 60 companies; industry, government and academia come together to support the overall success of the Bioscience sector in Prince Edward Island and its continued growth.
Clean Tech
Known as Canada's Green Province, Prince Edward Island is Canada's most progressive province in the development of environmental technologies and renewable energy.
Located in Georgetown, The Clean Tech Park is the Island's future home to clean tech innovation, business, energy and education. Prince Edward Island is positioned to be a leader in emerging renewable energies.
Food Development & Processing
Located in the Gulf of St. Lawrence, Prince Edward Island is known for its hundreds of acres of farmland and access to some of the world's finest seafood. PEI is Canada's Food Island. Food producers and entrepreneurs have access to the support of a strong ecosystem and are creating, developing, scaling and exporting products around the world.
Information and Communications Technology
Prince Edward Island offers competitive advantages, a talented and loyal workforce, a dynamic industry landscape, and business incentives that support growth and development in the Information and Communications Technology sector.
Prince Edward Island's strategic location on the East Coast of Canada and our supportive and connected business community allows businesses of all sizes, across all sectors, to expand their reach and access global markets.
Prime Location
One of the four Atlantic Provinces, Prince Edward Island is nestled between Nova Scotia, New Brunswick, and Newfoundland – our prime location offers strategic access to North American and European Markets.
Excellent Access
With year-round ports, major air cargo routes, and high-bulk land transportation – the Island offers easy access for business and life. Prince Edward Island is only a short flight from major cities like Boston and  New York.
Timing is Everything
As part of Atlantic Canada, Prince Edward Island is in the Atlantic Time Zone; 4 hours behind London, 4 hours ahead of Los Angeles, and 1 hour ahead of the Eastern United States. In Prince Edward Island, you can do global business on the same day!
Skip the Commute
Less commute time means more time with family and friends – Take advantage of all the beaches, golf courses, and culture Prince Edward Island has to offer with your new free time.
Strategic Infrastructure
Prince Edward Island companies benefit from some of the most advanced frameworks and strategically located business parks to support company growth. Learn more here.
PEI in the World
Something about the global location of PEI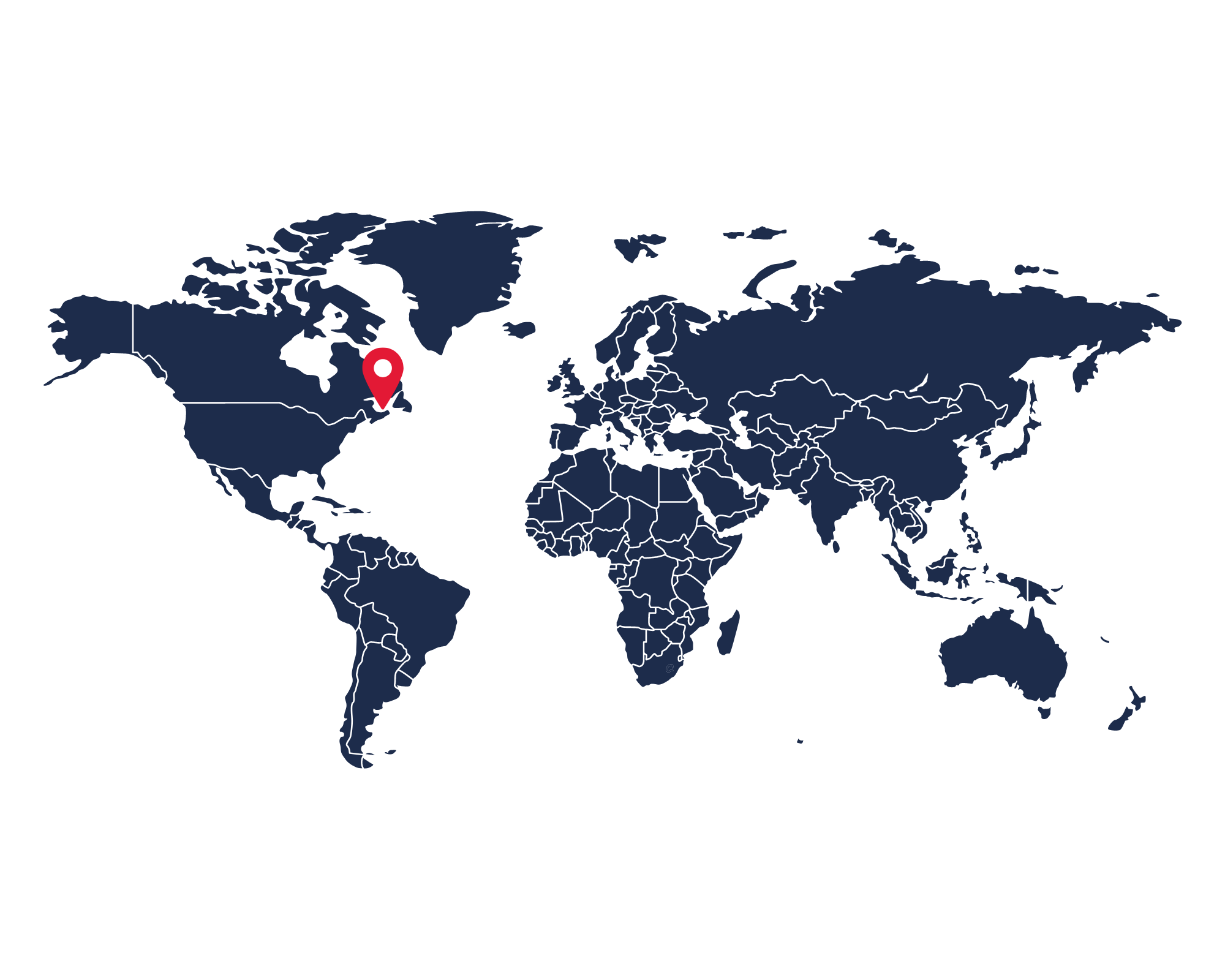 PEI in Canada
benefits of PEI's location in Canada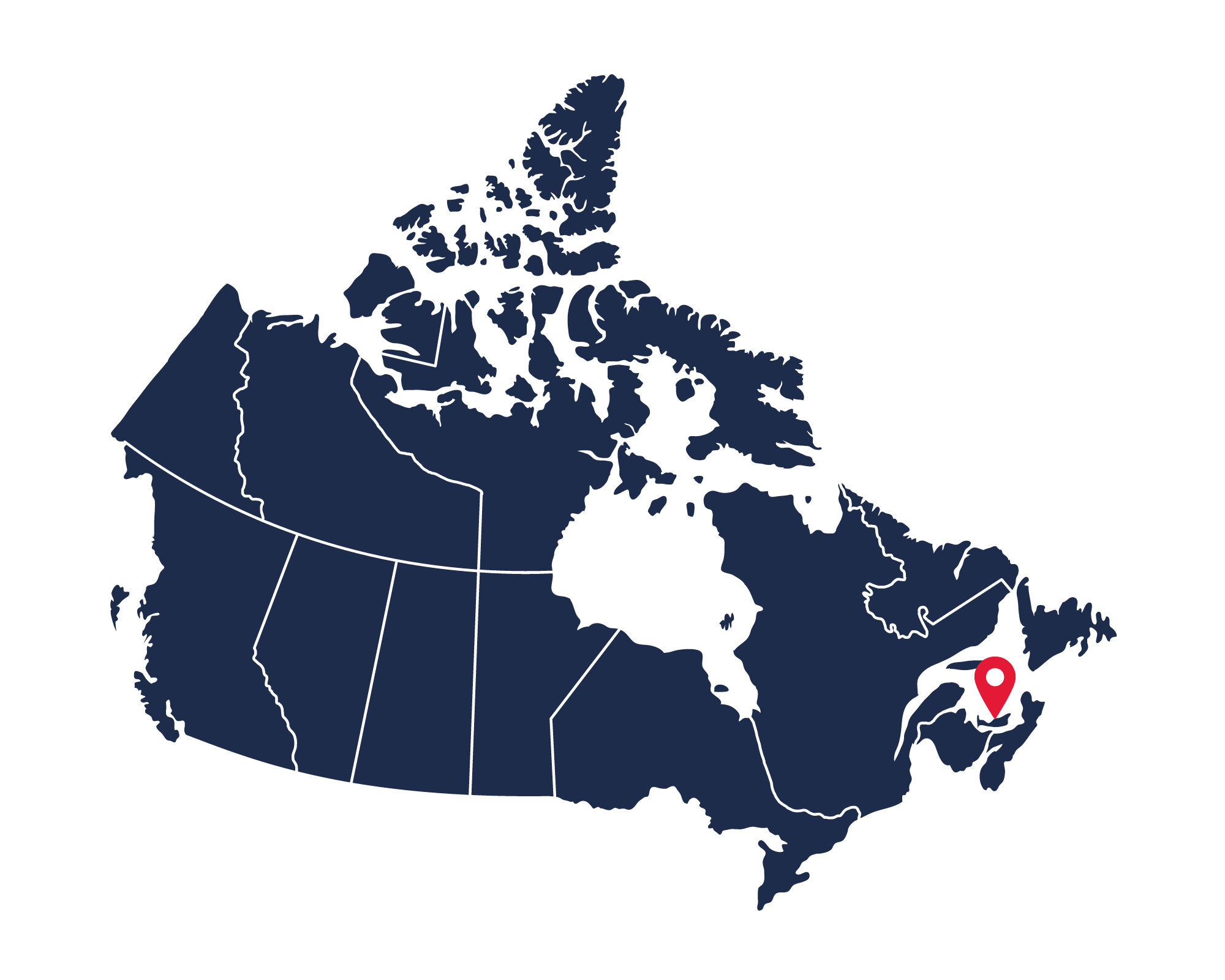 PEI in Atlantic Canada
something about location in Atlantic Canada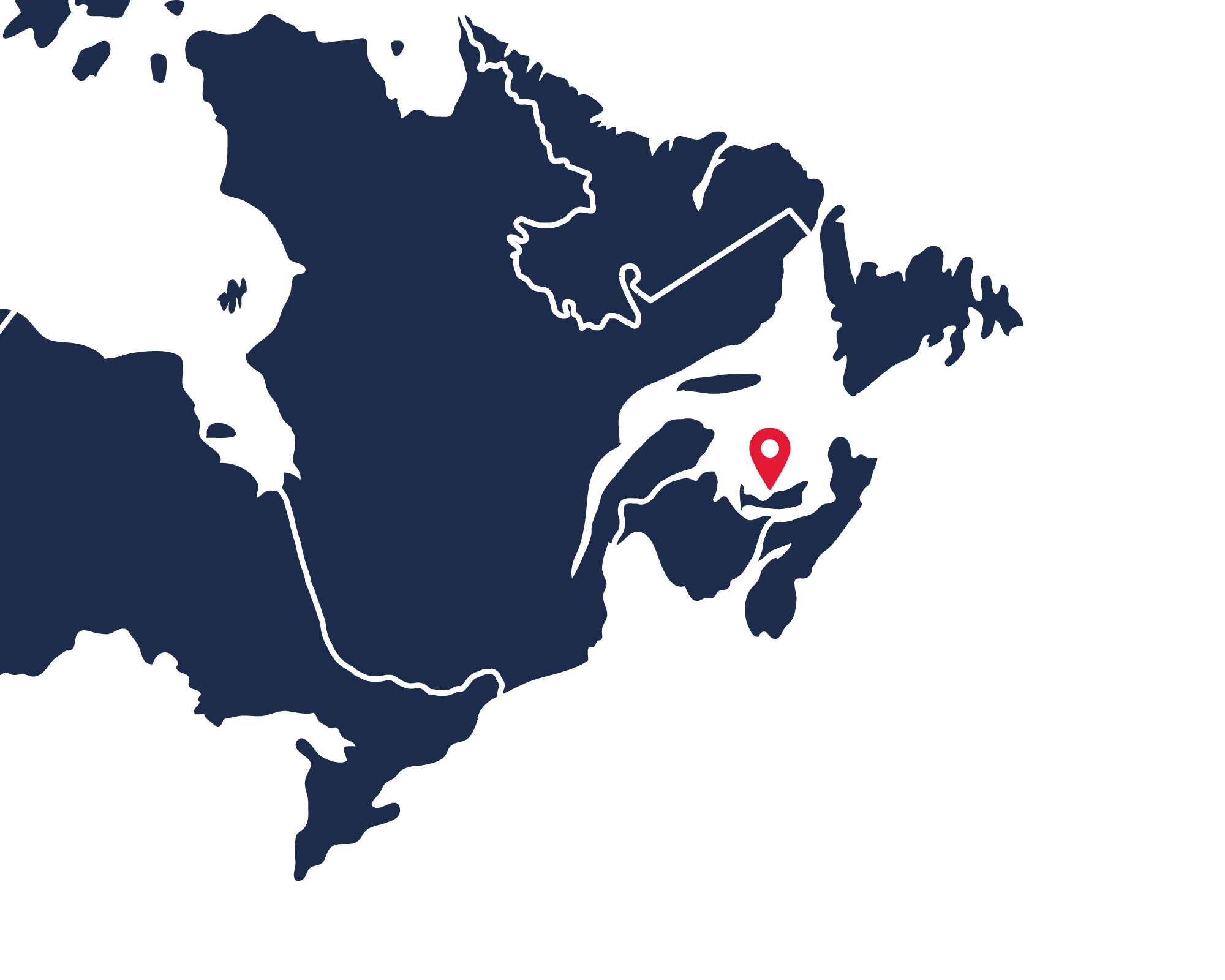 Businesses in Prince Edward Island benefit from tapping into a pipeline of skilled and talented people to keep their business growing.
PEI Labour Force, 2022 =

91,200.
Average Job Tenure 8.5 years.

A growing population –  As of July 2022, Prince Edward Island's population is an estimated

170,688 individuals, representing a growth rate the lead the country at  3.6% 
PEI's five-year growth rate at 13.5% leads all Canadian provinces and territories.

Since 2015 the Island's working-age population has

grown nearly 17%.
PEI's Post-Secondary Institutions
Our University and Colleges offer programs and training that prepare and develop talent for Island opportunities.
Our people are not only hardworking and loyal, they are knowledgable. More than 60% of the Island's workfoce has obtained a post-secondary degree or diploma.
Formed in 1969 as the provincial university, UPEI honours its proud legacy through academic excellence and research innovation. In 2019, the University celebrated 50 years of outstanding leadership and achievement in education and research.
Holland College offers post-secondary education to aspirants from across the globe. A variety of full-time and part-time programs at Holland College are offered to students with over 90 degree pathway programs. Since the beginning, the institute has educated more than 100,000 students.
Le Collège Acadie Î.-P.-É. est la seule institution postsecondaire de langue française à l'Île-du-Prince-Édouard. Avec trois centres de formation à DeBlois, Wellington et Charlottetown, le Collège offre des programmes réguliers, de la formation sur mesure et une formation axée sur le marché du travail.
The Atlantic Immigration Program

enables designated Prince Edward Island employers to hire internationally skilled and trained individuals more efficiently.

In-house Talent Recruitment Specialist – Our Talent Recruitment Specialist can work with Prince Edward Island employers to support the development of their talent recruitment strategies, providing guidance and advice to support attracting great talent. Get in touch today!
To learn more about talent in your specific sector, check out our Strategic Sector Pages:
Information and Communications Technology
Food Development and Processing
We have many programs and services available to help you start your business, grow your business, find export opportunities, and find the funding support you need in Prince Edward Island.
See our featured programs below and get in touch with us if you can't find what you're looking for.
A Place to Live that Works
Prince Edward Island is a beautiful place to live, offering a balanced lifestyle and many opportunities for business success.  With the Island's like-minded communities, thriving arts and culture environment, and coastal lifestyle, you are sure to find a place to live that works.
Learn more about living in PEI.
Want to know more?
Interested in learning more about business in Prince Edward Island?
Contact us and one of our expert staff will be happy to help.